Successful trial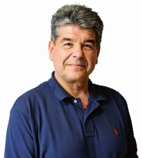 Manfred Tiefengruber, Paper Production Manager at Sappi's Gratkorn mill in Austria, participated in pilot runs for their PM 11 rebuild at Valmet's board and paper Technology Center during spring 2014. "Carrying out pilot trials means you get [...] much more confidence that you're making the right decisions regarding the technical concept and what kind of quality you can expect from the rebuild. Rebuilds are always unique, especially in our case with our very wide basis weight range," says Tiefengruber.
"One target of the PM 11 rebuild was to achieve a lower tensile strength ratio. We also wanted to maintain good runnability by eliminating free draws. We started talking with Valmet about different technical solutions for the press section to eliminate those free draws. We had two choices, and the pilot process gave us the advantage of being able to test two alternative concepts on two pilot machines. When we eventually compared both concepts, the outcome was very clear," Tiefengruber comments. "It's about customer and supplier sharing the risks."
Flexible concept variations allow comparisons
Whether paper and board makers are looking to change their production or improve the efficiency of their existing process, it is a major capital investment decision that should never be taken lightly. To ensure peace of mind and investment security, investing in solutions that are known and tested is vital. Valmet offers extensive testing opportunities spanning the entire production process to help mills cover all the bases with thorough testing prior to making an investment commitment.
"The biggest advantage of the pilot trials was that we were able to compare two solutions with totally different technical concepts. This meant we could evaluate them and make the right decision. This is something you can't just discuss in a meeting room. It was relatively easy to modify the concepts on the pilot machine – the modifications only took a couple of hours," states Tiefengruber.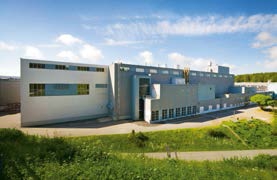 Valmet's facilities for paper and board piloting allow paper and board makers to run tests on a set-up which mirrors what they have at their own facilities, or alternatively the type of configuration they are looking to set up. Valmet even encourages the customers to bring in their own base materials, from pulp to coatings, to ensure a realistic testing result that will illustrate the true suitability to their specific process and needs.
Excellence based on experience
Understanding the paper and board makers' processes and business means Valmet can offer solutions that work and bring added value. Valmet's pilot plants are run by people with many years of experience, which translates into expertise and know-how. We have over 40 years' experience of pilot operations at our facilities so far. The plants are dedicated to providing results that act as a reliable basis for successful business decisions.
According to Tiefengruber, "Valmet has educated and well-engaged people working at its pilot machine, a lot of experience of the processes, and state-of-the-art equipment – everything I need for pilot trials."

Reliable reporting

Of course we all know that testing is worthless without the best reporting in the industry. Valmet provides reporting that mill and corporate personnel can confidently use as a basis for investment decisions. The results offered are accurate and the documentation is clear, well-structured and reliable. The documentation is provided quickly and efficiently to allow customers to move forward in planning and executing their process improvements.
For more information on conducting pilot trials at Valmet facilities, contact your Valmet representative.