Aug 12, 2015
Valmet*) has delivered six Valmet Total Solids measurements to a state-of-the-art sludge treatment plant in Hong Kong. At the moment the plant is being commissioned, with two of the four incinerators already started.
Key benefits of Valmet TS
Valmet TS measurements are commonly used in sludge treatment processes. These meters measure the total solids content of the sludge in applications where a fast and accurate measurement is needed for control purposes.
In Hong Kong the total solids meters are installed to the incinerator feed lines to help optimize the incinerator process. Based on the accurate total solids reading the incinerator operators are able to optimize the consumption of fuel/gas and air and thus ensure maximum burning efficiency while still saving in fuel/gas costs.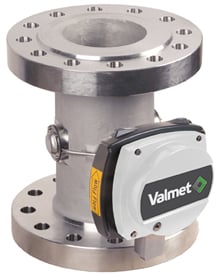 Hong Kong sludge treatment facility
The Environmental Protection Department (EPD) of the Hong Kong Government has embarked on a major project to construct a large-scale centralized sludge treatment plant. The facility is located at Tsang Tsui, Tuen Mun. Construction work commenced in 2010 and is slated for completion in 2014.
The project is being implemented by the Veolia-Leighton-John Holland joint venture with an overall investment of $ 500m. The plant will be operated by Veolia under a 15-year contract.
The facility will have a sludge treatment capacity of 2,000 t per day and will also be capable of generating 14 MW of electricity.
Technology at the Hong Kong treatment plant
The plant will apply the incineration technology for sludge treatment. The treatment process will involve the burning of organic substances found in the sludge and converting them into ash, flue gas and heat. Sludge incineration will take place in fluidized bed incinerators, where the technology involved will evaporate all water content in the sludge and burn 90% of the remaining solid component.
Sludge to the plant is transported by trucks and barges coming from the Hong Kong city area, mainly primary sludge from several different municipal waste water treatment plants.
*) Company and product name Metso until March 31, 2015.