Dewatering elements for board and paper machines
Increased production capacity and improved quality with proper initial drainage
Dewatering equipment beneath the forming fabric helps drain water from the stock and conduct it away into the whitewater system. We can offer you a comprehensive range of polyethylene and ceramic dewatering elements to suit virtually all positions and OEM machine configurations.
Let us be your co-driver for success
Valmet solutions that combine parts and expert support will drive your production performances further. When you choose Valmet performance parts you are not just buying wear parts. You are also gaining greater availability, higher end-product quality and enhanced productivity.
With the combination of parts and expertise, we can together make a difference at every stage of your production process. We have increased production output and decreased total costs together by applying optimal performance parts to each position.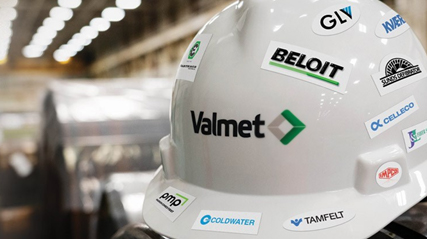 Further strengthening OEM expertise
Acquiring Coldwater has enabled us to expand our dewatering services offering through more expertise on dewatering elements and further strengthened product portfolio.
Read more about our OEM partnerships.

Download the case study
Are you looking to increase productivity and additional dewatering capacity? If so, we're excited to share how our co-drivers helped a mill go from taking a full shift to replace table blades to now taking only 30 minutes!
Over the past 15years, we have chosen Valmet time and time again because of the people, equipment, and capabilities. Valmet's Sales and Service teams have partnered with us exceptionally well- they are focused on our needs and are very responsive."
Ed Flaherty, Superintendent, Woodland pulp

Carefully selected materials for the longest lifetime and quality
Our carefully selected materials are used in different applications for different purposes. For example, we finalize our ceramics to very low surface roughness to make sure that fabric wear and power consumption is minimal.
Typical application/ Machine concept

Ceramic material

Lifetime

Surface quality (Low power consumption,
low fabric wear)

Investment cost

< 800m/min all wet positions
800-1200m/min fourdriniers before waterline

Premium Aluminum Oxide

> 1200m/min fourdriniers
Gap formers
High vacuum positions
Stressed positions

Premium Silicon Carbide

>1200m/min fourdriniers
Gap formers
Stressed positions

Silicon Nitride

All high speed machines
Gap formers
Press section
Highly stressed positions

Superb Silicon Nitride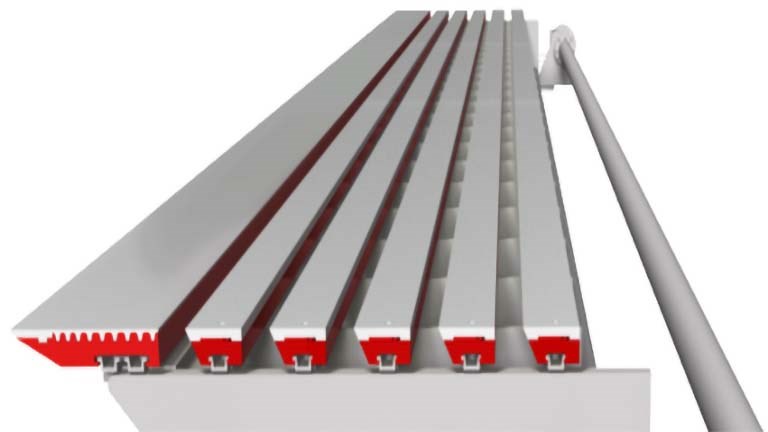 Dewatering Element Ceramic
Wear resistant materials offer long and trouble-free operation and optimized dewatering
Short delivery times
Grinding and repairing service available
Dewatering Element Poly D
Outperforms standard polyethylene by at least 4 times
Offers tremendous wear resistance
Valmet's Poly D technology is a true polyethylene compound that does not suffer stress cracking or thermal shock damage
Typical maximum machine speed < 760 mpm
Supplied to 200 mills worldwide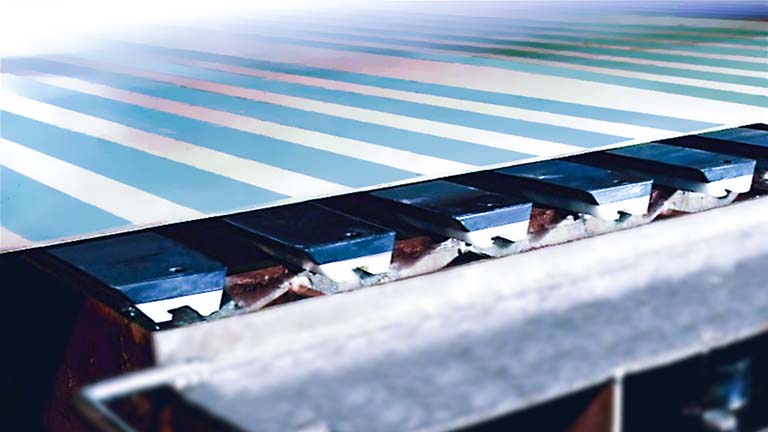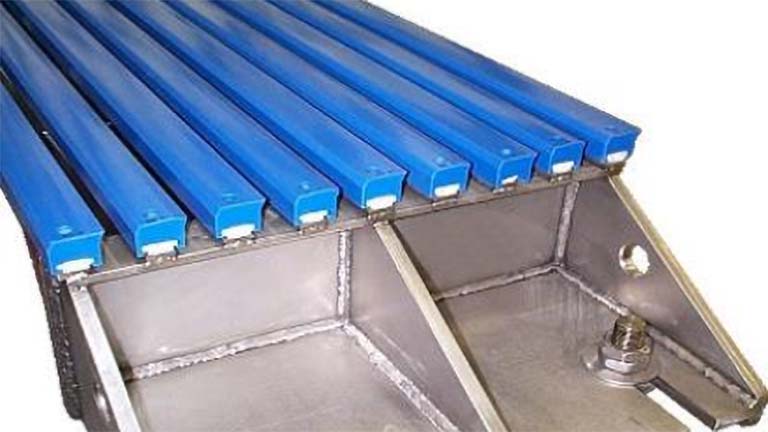 Dewatering Element Poly S
UHMW polyethylene suitable for many wet end applications
Typical maximum machine speed < 460 mpm
Ceramic dewatering element positions on OptiFormer multi forming section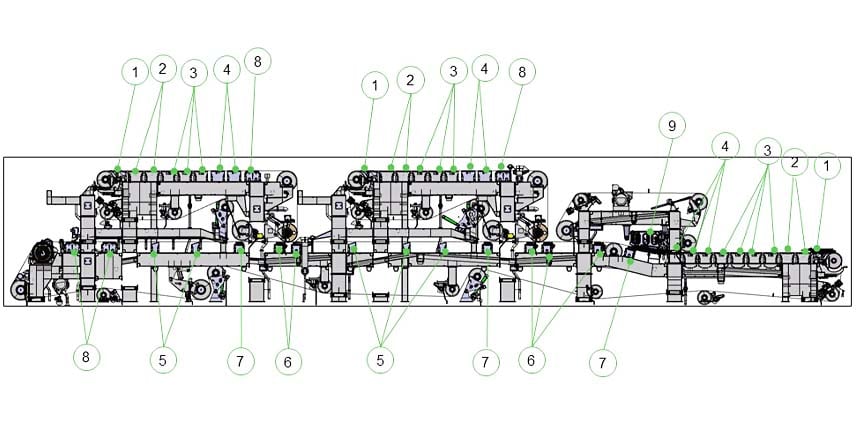 Forming board
HydroFoil
VacuFoil
High-vacuum foil box (wet suction box)
Support Foil
Transfer Suction Box
HiVac1
HiVac2, HiVac3
Top Suction Formation Shoe

Meet your co-driver for Valmet Dewatering Technology
Join us as we discuss the latest in dewatering technology with Guy Bedard, our Product Manager from North America.