Air dryer nozzle changes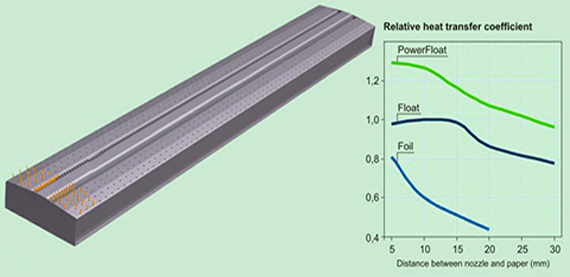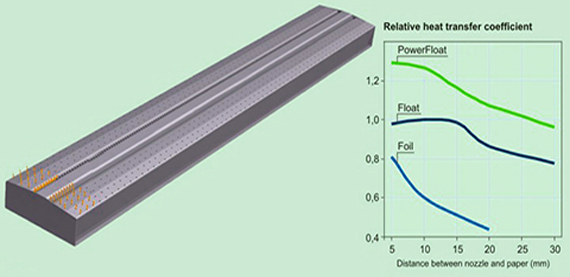 Upgrade your old air dryers into today's technology
OptiDry air dryers are designed for high drying capacity. Aided by patented air dryer nozzles, the dryers achieve uniform evaporation with minimum energy consumption, high efficiency and excellent runnability. With these exceptional nozzles it is possible to upgrade your old air dryers into new high evaporation, low energy consumption air dryers.
Coating drying is very energy demanding process and with air dryers it is possible to cut to half the energy costs of it. The energy efficiency of Valmet air dryers ranges from 70 to 90 % and respectively the energy efficiency of infrared dryers only from 30 to 40 %. So energy savings with air drying are 50 % or more compared to infrared drying. With new nozzles you get more drying capacity, better energy efficiency and runnability to old air dryers. Thus you can use less infrared dryers and to get lower energy consumption in your coating machine. When transferring the drying from infrared dryers to air dryers with nozzle rebuild, the payback time is very short, in some cases, only couple of weeks.
Nozzle rebuild offers:
more drying capacity
lower energy consumption
low maintenance costs and need
PowerFloat Profile nozzles for effective profiling with air
Now also available PowerFloat nozzles with profiling function. Valmet's new innovation is profiling air dryer OptiDry Profile, but you can also upgrade your old air dryers into profiling air dryers with PowerFloat Profile nozzles.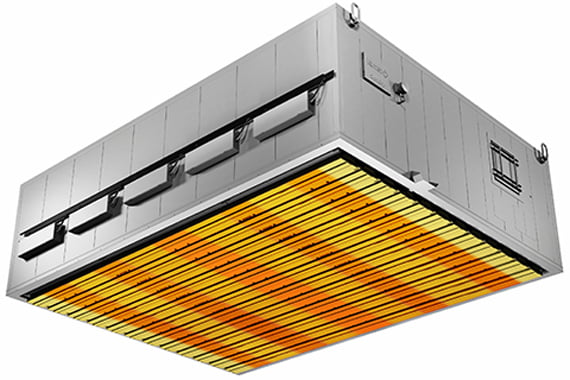 Start saving your energy costs with OptiDry air drying family and PowerFloat nozzles.
References

Drying innovation brings savings - Cartiere del Garda
A rebuild of air dyers with new nozzles on Cartiere del Garda's off-line coating machine has increased speed, reduced energy consumption and improved web stability. On top of everything, they can now guarantee their customers better quality – even on lighter grades.