When a papermaking line is rebuilt into a boardmaking line, the rebuild task is very seldom a simple and straightforward project. Every single section of the papermaking line needed to be evaluated for its suitability for boardmaking. In the case of Blue Paper, almost no section of the machine remained untouched. At the turn of the millenium, the PM 1 at the Stracel mill in Strasbourg, France was facing its first revival, as the grade was converted from newsprint to LWC. Another change of direction took place at the beginning of 2013, when the Stracel mill ceased production of coated magazine paper. The mill did not have to wait very long to be reborn, as Blue Paper restarted the machine in December 2013. In its third life the production line produces liner and fluting from recycled waste paper.
Blue Paper is a joint venture between Klingele Papierwerke and VPK Packaging Group, noth privately owned companies with a strong experience in paper manufacturing.
Pilot tests before the big decision
In a rebuild this big, customers always want to be on the safe side as far as risks are concerned. Because the designed forming section was first of its kind, the prototype was tested at the Paper Technology Center in Jyväskylä, Finland. With the promising results of the pilot tests, Blue Paper was willing to risk the rebuild with Valmet.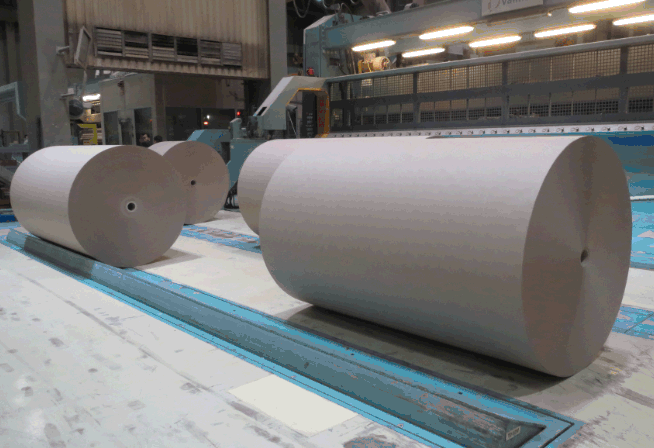 Safe working
As a part of the project, Valmet performed a safety audit for the recycled fiber (OCC) and the whole paper machine line, from short circulation to pope, to support the customer in improving safety level. The target of the study was to identify safety risks and to propose actions to improve safety without decreasing the level of operations.
Not just anyone would have made it
Grade conversion projects and installations are not simple tasks. In grade conversion projects, the changes are not made around just one item in the machine; almost every section requires modifications.Valmet is one of the companies who can cope with these types of projects. Planning the projects is a highly sophisticated process: every simple step, from the initial designs to installation and start-up and beyond, is always scheduled. Having long experience is an asset - no obstacle is then too difficult to handle.