Tissue roll services

360°Rolls – up with performance, down with costs

The rolls and the Yankee cylinder accounts for as much as 60% of the value of a tissue machine, and their performance has a crucial impact on tissue quality and production efficiency. However, when seeking to optimize profitability and quality, it is not enough to simply improve the performance of the rolls themselves. The processes that surround the rolls and cylinder are also of crucial importance. With a 360° view of rolls and their environment, Valmet can help its customers achieve all-round results.

360°Rolls is Valmet's approach to monitoring the entire roll environment. For example, we focus on how the fabrics, roll covers, Yankee surface, doctor blades, and crown optimization perform together in the process. Working closely with our customers, we find the right solution for specific needs, which ensures maximum performance levels while minimizing costs.

Global support, local presence
Valmet's competence in this area includes decades of experience with roll equipment and performance, the largest installed base in the business, and the most extensive process know-how. With over 20 roll service centers around the world, our committed team of specialists provides a dedicated global service that is close to the customer. Our local teams are supported by Valmet's global network of expertise.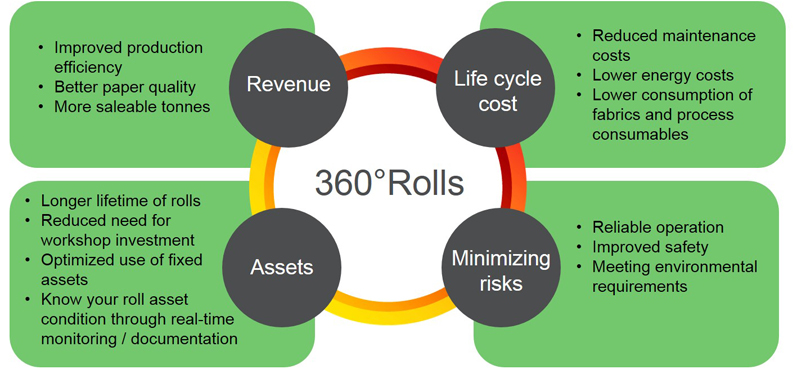 Agreement-based cooperation offers the highest value added.
Articles