Valmet service center in Indonesia
New machines, automation and services to pulp, paper and energy customers close to you
Over the past three decades, Valmet has delivered new machines, automation and services to pulp, paper and energy customers in Indonesia. We have increased resources and capabilities to show our commitment of being close to our customers and serve them better. The new service center in Indonesia is located in KITIC Industrial Estate in Cikarang, Bekasi, Western Java. In this center, Valmet provides products and services for a variety of energy, pulp, paper, board and tissue industries depending on customer needs.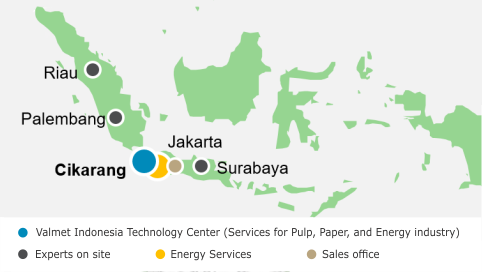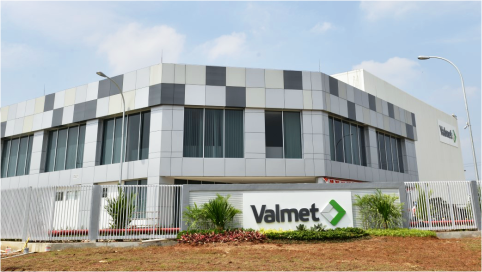 Service center in Indonesia - improving the customers' performance in competitiveness and sustainability
Valmet's offering is based on leading technology and a continuous drive to develop new, innovative solutions for improving the customers' performance in terms of both competitiveness and sustainability. With this new Technology Center, Valmet bring the world class quality technology products and services even more closer to the Indonesia customers.
Valmet first established its presence in the region in 1991. Now it has grown with 6 offices working together to serve the different needs of the Indonesian market and its neighboring countries. Currently, we have approximately over 100 professionals to meet the needs of our customers where they are.
Comprehensive process solutions
Field services such as shoe-press overhauls, on-site coating, headbox services, alignment services, on-site grindings
Advanced machinery maintenance
Process development services
Automation services
Technology support
Forming fabrics
Press felts
Shoe press belts
Dryer fabrics
Our solutions for pulp producers
Recondition of fiber screening units, pulpers, agitators etc.
Spare parts and consumables
Our solutions for energy plants
Comprehensive process solutions
Advanced machinery maintenance
Process development services
Automation services
Technology support
Spare parts and consumables
Inspection