Valmet is a world-leading partner offering proven process solutions that increase safety, availability and productivity, while reducing lifecycle-costs. Our pulper feed system is modularized and suitable for your paper, board or tissue mill.
What we care about in life reflects in our work. We have applied our experience to provide you with a best-in-class pulper feed system. With built-in intelligence and real time access to monitored data, it has never been easier to optimize your operations.
We are committed to moving your performance forward and ensuring smooth, disruption-free operation while your most valuable resources are respected and protected.
We create business values inspired by life experiences.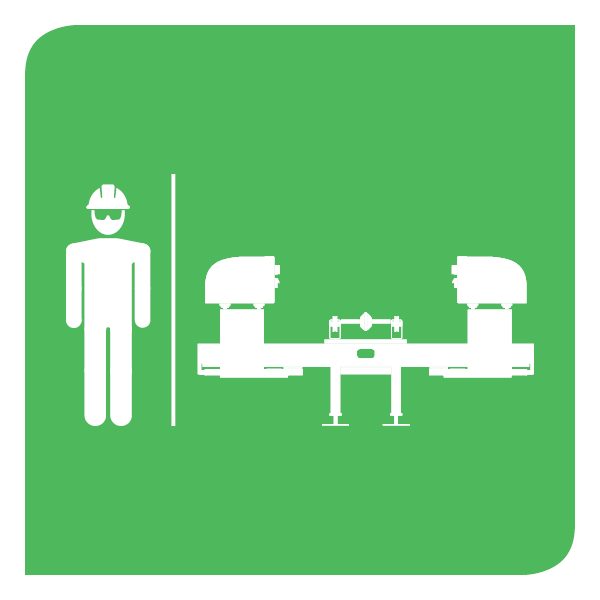 Let's stay safe
Valmet's fully automated pulper feed system comes with a wide range of benefits. Not only does it cut costs, it also offers higher productivity and efficiency and improves staff safety by eliminating the risks associated with manual dewiring routines.
The main machines, used for dewiring and destacking, safely converts cut wire into compact recyclable coils. The installation is divided into safety zones. If anyone enters a safety zone, all power sources are interrupted which ensures highest possible safety level for all employees.
To really secure the area, an abound of safety devices can be applied around the line. Doors are installed for easy access to operating and maintenance positions. Individual sections of the fence can easily be dismounted with a special tool if needed. Light beam sensors or scanners can be used to improve accessibility where a fence is considered to be too restricting. The safety system is always adapted to local safety laws and regulations before delivery.
We have used our life experience to create a safe working environment for you.
Almost no wire cuts are done manually anymore. Previously there was about 4-5 small wire related injuries every month. Manual handling of the bales has been minimized and the safe operating area is improved as the electricity is now broken when operators enter the area around the machine. The safety when dewiring bale units has also improved as it is now done in the machine and not manually, as before, when the truck was still holding the unit.
---
Let's be smart
Each individual bale, bale set and bale unit is tracked throughout the line. Using absolute bale position tracking to ensure exceptionally reliable key data on production and quality, the system enhances efficiency, logistics and quality management.
Recipe handling to ensure the required pulp quality reaches the pulper can be a complex and challenging process for operators of manual recipe handling stations. Valmet has developed an advanced recipe handling software to automatically track, sort and collect bales. The software automatically calculates the mix of bales needed to ensure the required quality and guides the movement of bales to keep the production flow constant. The recipe handling software is always tailored in close cooperation with the customer to fit specific needs.
Connected to our industrial internet services you will have real time access to monitored data, and on-demand expert support, whenever you need it. It has never been easier to optimize your operations.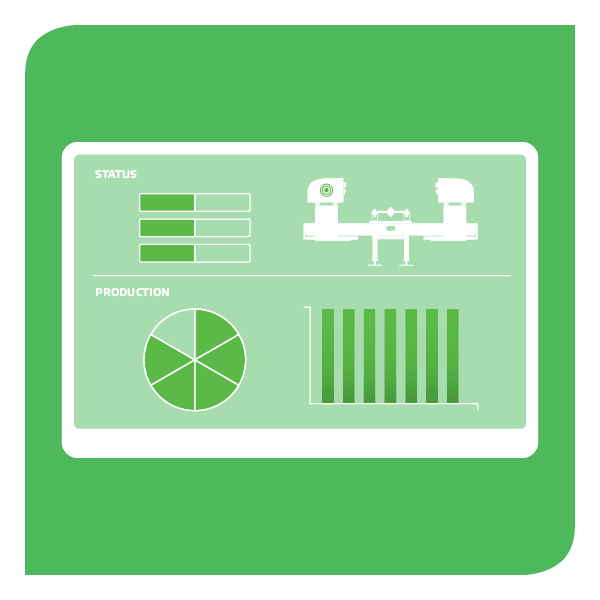 There is no risk for mixing up bale qualities, even if the wrong quality was programmed on the remote control, there is still a possibility to correct it easily. The systems flexibility is needed and helps operators frequently in their daily work. For instance, when using an empty line as a route to take a poor-quality unit out of the system. Even a single bale can travel manually backwards up to the loading point to be removed.
---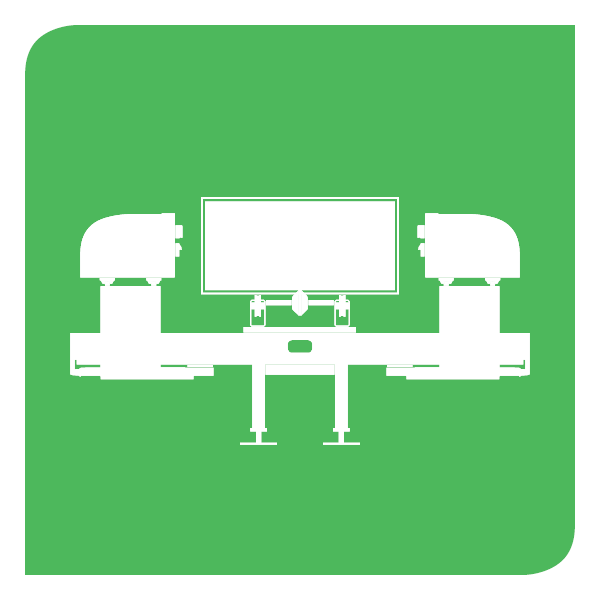 Let's ensure your efficiency
Our machines are delivered as ready-to-use units designed for fast installation and start up. Efficient everyday operation is ensured by the superior control system, featuring PLC control equipment, which is operated and monitored via a touch-screen with an easy-to-use graphic interface.
Our automatic pulper feed system efficiently removes wire from bale stacks and single bales. Conveyor systems are connecting the machines for recipe handling, storing, transportation and manual dewiring.
We have the fastest dewiring solution available for single bales, with rates of up to 140 bales/h when cutting the commonly used 2+2 wire configuration.
Automatic, semi-automatic or manual systems, we will adapt to your special need and supply the most suitable tools to make your operation as efficient as possible.
Not much training is needed to feel comfortable with the installation. The line is autonomous, which means that operators are free to do other tasks while the system is loading. Operators like the fact that they can stop the system without generating accumulative defaults that creates extra work. Basically, it is user-friendly!
---
Do you want improve your operation?
We at Valmet are committed to moving our customers performance forward and ensure smooth,
distruption-free operation while respecting and protecting your most valuable resource.