On a shared journey forward, it's crucial to have mutual understanding.This is most critical on site where Valmet field services professionals work alongside you to move your performance forward. Safety, communication and trust are our top priorities when delivering Field Services.
Our wide one stop shop offering, quick responses, maintenance services, analyses, audits and trainings simply makes your life easier. By working close to you we can provide the right solutions to your needs.

Actions speak louder than words.
Trust is earned every day. On site.
Meet our field services professionals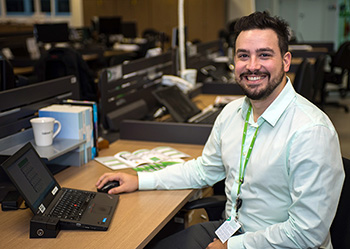 Tales Ribeiro, Field Service Engineer - Machine and Process Control, Brazil
"My work rolls around our customers' machines both on site and via remote connections. I analyze customer KPIs to assist operational and maintenance teams to make smarter decisions and I support our sales teams in finding products and solutions that fit to the customers' needs.
What I like the best in my job is the interaction with customers, solving problems and being able to develop new technologies and products. I believe Valmet is the leader in technology and innovation, and I am proud to be a part of a winning team with a focus on customer excellence."

Tony Urbin, Technical Services Representative, USA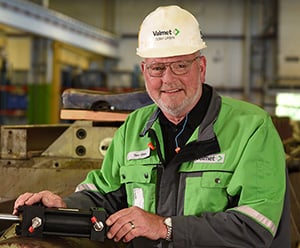 "In my work I plan and supervise press frame replacements and rebuilds as well as paper machine upgrades and improvements. I've been in business for almost 40 years in Beloit and Valmet and have experience in all product lines from headbox to reel.
I feel satisfied when a well-planned installation is executed and started-up successfully. And the positive feedback from the customers keeps me going!
I always do my best to do my job so that customer is satisfied and I show that they can trust me to help them with their paper machine problems. I feel I've succeeded in my job when they ask me to return in the future."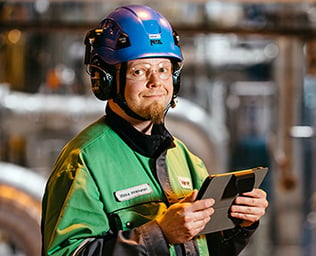 Miikka Hinkkanen, Service Mechanic, Finland
"My job is servicing and maintaining air systems at pulp, board and paper mills in South East Finland.
What I like the best is that I have versatile work assignments including a wide variety of tasks from planning to execution. I can influence on how and what I do, so that the air systems at the mills work properly. I feel as I am part of something bigger when do my work at the mills. Even the smallest tasks are important in large processes. Everything is connected here."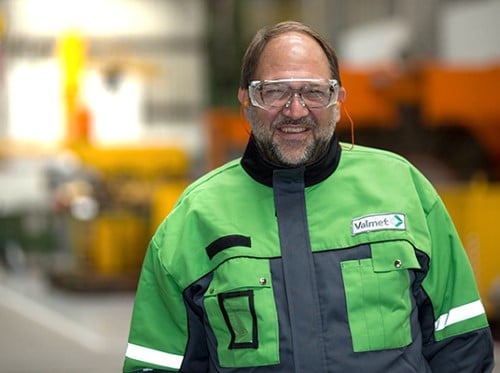 Paulo Ormeneze, Technical Assistance Manager, Brazil
"I have over 30 years of experience working first with small inspection and supervising tasks and continuing with large projects. In the 80s, for example, I was in charge of a technical erection of a digester in a time when we didn't have computers, e-mails and mobile phones.
In my current job as Technical Assistance Manager the best part for me is that there is no routine. Every day is different with different tasks. It gives me a possibility to continuously develop myself, whether it's about solving technical problems, supporting our customers or leading my team to a better performance.
Though most important part of the job is leading and developing people in our field services team. I feel privileged to being able to utilize my long experience to support my team members to grow their own professionalism."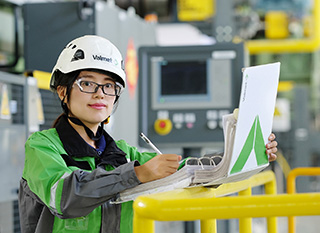 Yuan Lingfei, Service Engineer, China
"I am a winder product engineer and my main job is winder site services and winder solutions sales support.
I like my job where I can make winders to work properly. Implementing good solutions to improve board or paper roll quality and keeping winders in good condition is the best part of my job. And the fact that I have great colleagues with whom we work together like one family. Most important motivation for me is the good feedback we get from the customers."


Have you already met Valmet Field Services professional?
Call us right away and order one to visit your mill or plant!