Spreader roll services for tissue machines
Maintenance services for all spreader roll types, makes and models
Valmet offers spreader roll services for all spreader roll types used in the tissue industry, regardless of their origin or make. When a roll arrives at Valmet's service center for reconditioning, its running conditions are carefully checked using specialized spreader roll software. All worn components are replaced with new, high-quality spare parts, and additional modernizations are proposed when feasible.
A reliable and well-functioning web and fabric spreading are crucial in guaranteeing production line efficiency. Reliable spreader roll operation removes wrinkles before they become permanent creases, significantly improving end-product quality. Keeping spreader rolls in excellent condition keeps performance at the optimal level and reduces overall maintenance costs.

Benefits
Guaranteed spreading reliability
Improved end product quality
Long-term cost reductions
Increased running times and service intervals
Optimized roll performance through modernization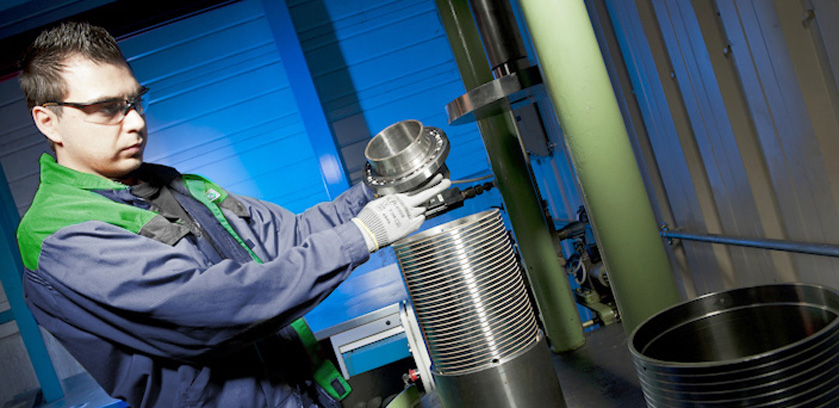 Global process expertise
Valmet's global expert network has up-to-the-minute information on hundreds of spreader roll services. Maintenance is not limited to mechanical problems; Valmet also understands the process requirements for optimal spreading performance. Valmet's continuous development of high-technology spreader roll modernizations allows it to offer innovative solutions that enhance production efficiency and extend runs, resulting in all-round cost control.
Spreader roll sleeves and coatings
Spreader roll maintenance includes the most reliable spare parts available, to ensure high end product quality. Valmet offers spreader roll sleeves and coatings for all spreader roll applications in the tissue industry.
Tailored service agreements
Valmet's 360°Rolls approach to roll maintenance takes the entire roll environment into account. Our 360°Rolls agreements are always tailored to the needs of individual customers. We work together with the customer to achieve a common goal: maximized performance with minimized costs.

A spreader roll service agreement is based on targeted cooperation and aimed at all-round cost control for the mill. We offer additional on-site spreader roll services when needed, such as thermal imaging, vibration measurements and drive inspections. Valmet's spreader roll service agreement allows spreader roll running times to be significantly increased in a cost-effective manner.