HS-600 thermal spraying for Yankee cylinders in tissue machines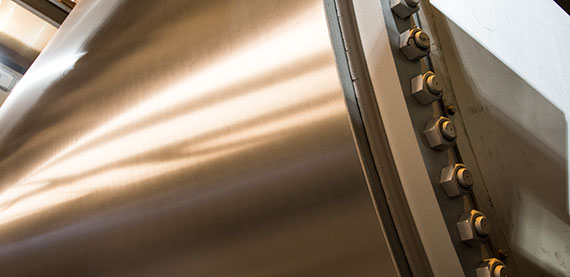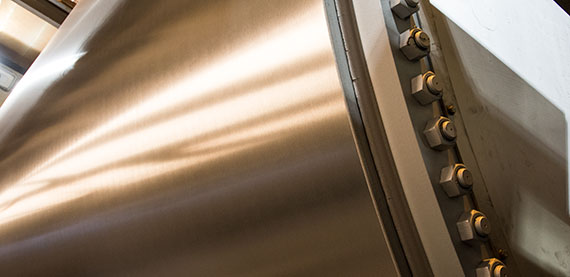 Highest quality wear protection
The surfaces of MG and Wet Crepe Yankee cylinders play a vital role in producing the highest quality printing paper grades. HS-600 is a nickel chromium/chrome carbide composite that can be thermally sprayed onto the surface of MG or Wet Crepe cylinders, producing high quality glazed and wet crepe paper.
Due to its extremely low porosity and ability to be ground to very low surface finishes, a greater percentage of the cylinder surface is in contact with the sheet when it is pressed onto the MG cylinder. For this reason HS-600 has extremely good release properties for both sheet and wet crepe papers.
HS-600 is the toughest thermal sprayed surface on the market and its hardness of 67 to 69 Rockwell C offers the best wear protection available. It is inert to onboard paper chemistry and will protect the sheet from pH 1 to 15.

Main benefits of HS-600:
Low porosity
Maximum wear resistance
Can be ground to very low surface finishes
Highly chemical resistant
Good release properties