FiberFlash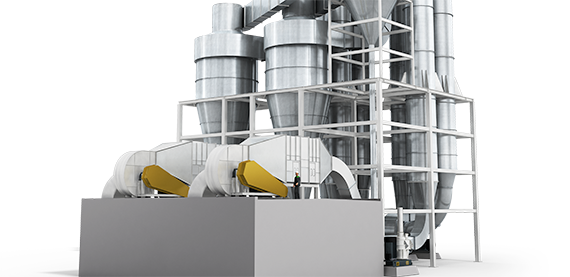 The Valmet FiberFlash plant is easy to operate and has high reliability. The dryers are specially designed to suit any client's process and desired pulp qualities.
A money-saving alternative when you invest...
A FiberFlash drying plant for mechanical and chemical pulp entails considerably lower investment than conventional drying plants (sheet dryers). Less space and smaller buildings and foundations are required. The greater part of the plant can be built outdoors, even in areas with inclement weather. FiberFlash plants are very flexible, and can easily be adapted to existing buildings and machinery.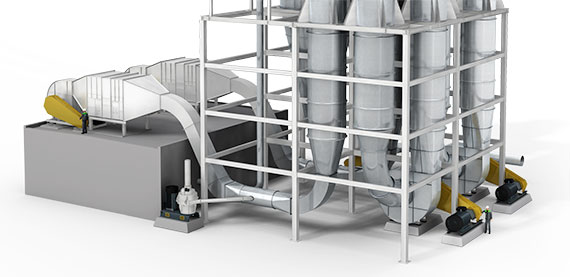 ...Modest manpower requirements and automatic, problem-free operation characterize the FiberFlash plant.
DF-36/DF-42 Disc fluffer
The disc fluffer is a well-proven fluffer for the Valmet FiberFlash system. In addition to its application as fluffer in this process, it has also proved to be a very efficient mixer in high-consistency bleaching.
Used as fluffer
In the flash drying process, the quality of the pulp and the heat economy of the system depend on efficient pulp disintegration and fluffing.
The pulp particles should be as small as possible in order to obtain the maximum exposed surface and the optimum heat.