We solve problems and make our customers more competitive
FTC has helped a wide range of companies in the pulping and biorefinery business. Here are three project examples.

Extraction of valuable compounds from wood residuals
Project description and goals
Continuous pilot scale trials for extraction of valuable compounds from wood residuals. The customer came to FTC with an idea of how to design this process
and what the process conditions would be. After discussions and advice from FTC's team, the process conditions and trial set-up were adjusted and tested
during a first trial series.
Results
The results of the first trial series were successful and a second trial series was performed for process optimization and production of a large amount of material for subsequent downstream processing. This is an example of how FTC with our experienced personnel and versatile pilot plants can work together with our customers to develop their ideas into a working process.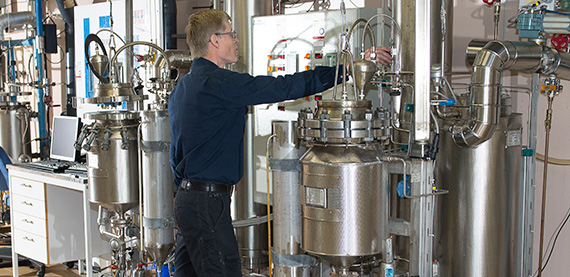 Prepare the mill for a new raw material
Project description and goals
A company acquired a shut-down pulp mill, including digester system and bleach plant. Valmet's service organization assisted in the transfer of the mill equipment to the new site. The mill had previously been cooking chips of softwood but the accessible raw material the company had was a hardwood species. In order to be able to predict pulp quality and consumption figures with the new chip raw material, a laboratory study of cooking and bleaching was performed.
Results
The data from FTC's laboratory study was used to generate a mill balance, which was used to evaluate how to run the mill with the new raw material. It was also possible to estimate bleaching chemical consumption.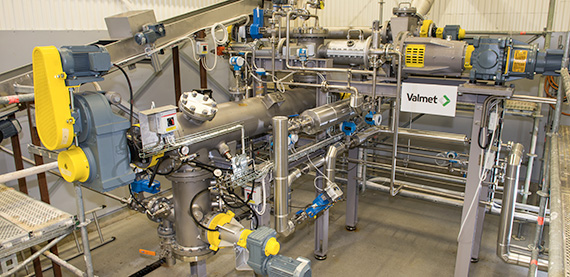 Optimization of biomass pretreatment
Project description and goals
Continuous pilot scale trials of biomass pretreatment for bioethanol production. The purpose of the trials was optimization of the pretreatment conditions for a number of different raw materials.
Results
The customer was satisfied with FTC's performance of the trials and returned to perform several trial series over a period of several years. FTC suggested improvements to the customer's process, which resulted in introduction of new technology in the process.