Vacuum filters for all washing applications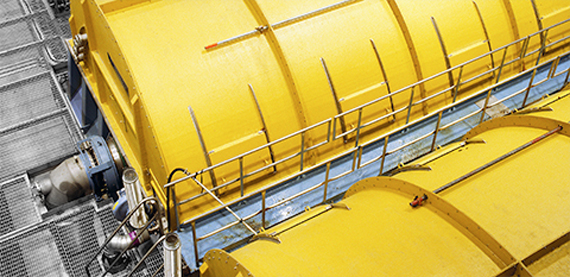 Valmet's vacuum filter type CC has a unique open-drum design, which provides many benefits compared to conventional drop-leg drum filters.
Vacuum filter type CC is suitable for all washing applications in the fiberline, including brown stock washing, bleach plant washing and washing in connection with oxygen delignification. It is also frequently used in dewatering applications.
Advantages of Valmet's vacuum filters type CC
Open filter drum design
Low mechanical stress variations
Ease of maintenance
High pulp dryness
High specific capacity
Minimized re-wetting
Filters - Spare parts and components
Filters - Process and automation upgrades