Valmet service center in Laem Chabang, Thailand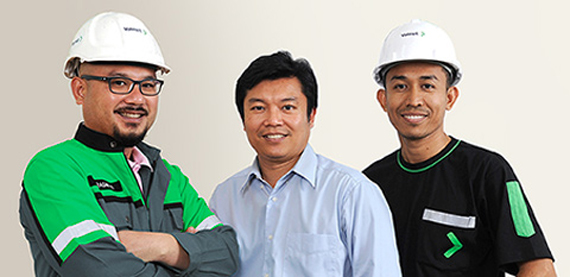 When it opened in 1998, Valmet's service center in Laem Chabang was the first full-scope service center for the pulp and paper industry serving all of Asia. Today, the center operates as the headquarters for the Asia Pacific area. The center's excellent location enables Laem Chabang to serve customers from all around the region, including Cambodia, Indonesia, Laos, Malaysia, Myanmar, Philippines, Singapore, Thailand, Vietnam, Bangladesh, India, and Pakistan.
Laem Chabang's one-stop service center is specialized in the optimization of production line performance with state-of-the-art roll technology. We offer everything from spare parts, mechanical roll services, and roll covers to process development services, mill site services, and cooperation programs. Since the Laem Chabang service center production capacity expansion in April 2013, we have been able to serve customers even better, especially regarding suction roll seal and wear plate production.
In 2014, the roll manufacturing capacity is further enhanced. The Laem Chabang service center starts to manufacture PressPolar press roll covers for board making, PressHusky press roll covers for tissue making, and CoteFalcon and CoteCondor covers for sizing and blade coating. Calender composite cover capacity is also being expanded. Production of iRolls, Valmet's intelligent roll solution, has been made possible with new roll cover products at Laem Chabang, as well.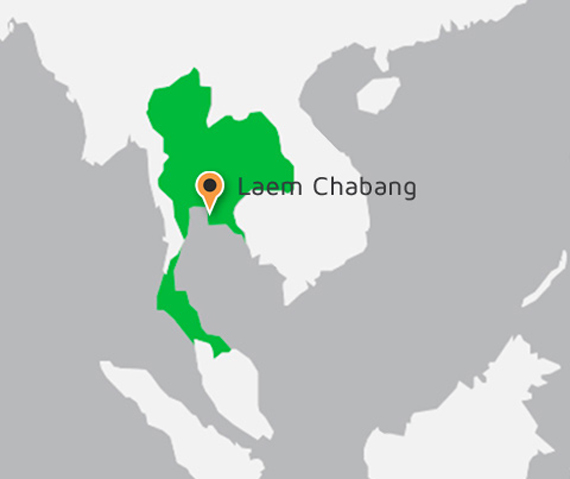 Offering
Maintenance cooperation programs
Composite covers
Polyurethane covers
Rubber covers
Hard coating and release treatment
Suction roll seals manufacturing, FlexSeal
Wear plate production
Process and maintenance support

Address:
Valmet Co., Ltd.
Laem Chabang service center 49/24 Moo 5
Tambon Thoongsukla, Amphoe Sriracha
20230 Chonburi, THAILAND
Tel: +66 38 401 100
Fax: +66 38 400 972