Classic Hydro-Dry®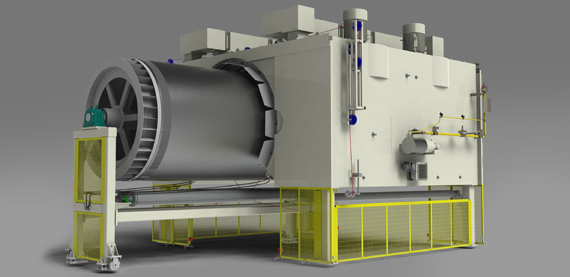 Valmet's classic Hydro-Dry is a compact dryer for spunlace and wetlaid nonwoven lines which features an integrated air drying system, economical construction and easy installation. The system is designed to provide optimum, cost-effective drying solutions. Hydro-Dry will produce end products that have a uniform texture while maintaining the loft and softness of the web.
Features of Hydro-Dry include:
Energy efficiency

Energy efficiency is attained by the highest possible thermal efficiency which is achieved by combining the high air re-circulation design with the balanced closed thermodynamic loop.

High strength Roll construction

HYDRO-DRY® Thru-Air rolls are made from high strength, carbon steel with a stainless-steel mesh shell surface. This roll construction offers unique advantages for drying; Maximum re-circulation of process air with negligible pressure loss and minimal load and thermal deflection. The open roll geometry also contributes to lower energy consumption.

"Roll-out" maintenance-easy design

The "roll-out" design allows for convenient access to the HYDRO-DRY® roll surface and the inner hood, allowing required maintenance to be accomplished with safety and ease.

Compact airflow system with dual temperature zones

The integrated air system results in a very compact design and simplified installation. This makes the system ideal for rebuilds and minimizes building costs for greenfield projects. The integrated air system also allows for dual temperature chambers. Each side of the dryer has a separate burner with independent temperature control. If necessitated by raw materials and application, the flexibility of this dryer allows the web to be exposed to different temperature zones.
Valmet's classic Hydro-Dry was designed to meet the special drying demands of Spunlace nonwoven fabrics, also referred to as Hydroentangled. You will find Valmet Hydro-Dry and Honeycomb Roll technology in the most advanced Spunlace and Wet laid nonwovens lines in our industry.