Valmet Refiner Reconditioning – vast OEM knowhow gives high reliability and increased lifetime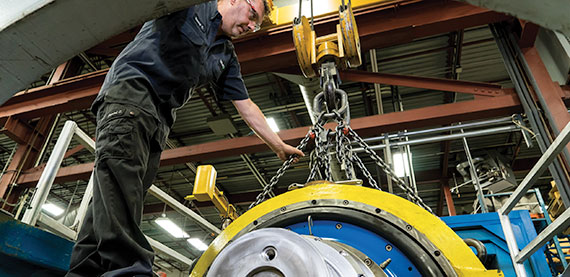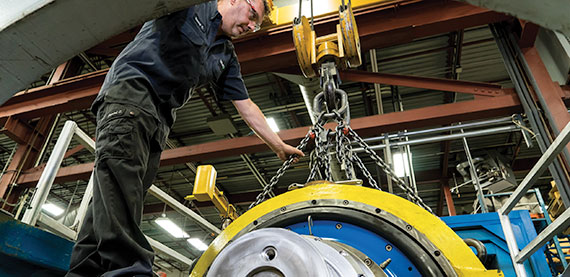 The heart of the Evolution Defibrator system is the EVO refiner. Valmet has further developed EVO series and the newest generation has 6 models between the sizes 46" – 74". The evolution refiner is designed for higher production rates and longer lifetime however every rotating element needs to be reconditioned time to time.
Valmet provides full but flexible reconditioning services for EVO shaft units and all previous generation fiberboard refiners. After equipment dismounting, throughout inspection and failure analysis, final scope is determined mutually with customer. Service content can be tailored with options and upgrades to meet all customer needs and expectations.
The lifetime of EVO refiner shaft units has been increasing due to upgrades done in reconditions but also due improved daily maintenance at the mill sites. Nowadays the average lifetime of the shaft unit has exceeded 8 years (mechanical accidents are out from calculation). Based on our wide experience the main reason for shaft unit failures are:
Oil lubrication failure / water in oil due to mechanical seal failure
high vibrations from process/segments
| | | |
| --- | --- | --- |
| | | Valmet workshop network consist today of 13 workshops. EVO refiner reconditions are centralized to Sundsvall (Sweden) and to Montreal (Canada). In addition, we serve our customers worldwide through our Exchange Unit Service and Exchange Unit Agreement concepts. Exchange Unit agreement offers guaranteed availability for spare units without investment. |
In Exchange Unit Service the customer will utilize Valmet spare shaft unit which is available for everyone (subject to prior sale). In Agreement based model the shaft unit is reserved only for one or several agreement customers. As an example, how the service is working:
Valmet sends exchange shaft unit to the customer mill-site beforehand
During ASD, the unit is changed
The old unit will be returned to the Valmet and after reconditioning the shaft unit becomes Valmet property.
Valmet offers reconditioning also for other key equipment and components for Fiberboard technology. For example, we recondition Chipper disc & shaft, plug screw, refiner housing and segment holders. For some of these components we also have exchange units available.