Maximize your nonwoven process performance with proven automation technology

Explore how Valmet delivers nonwovens producers the best-performing automation solutions to improve your competitiveness.
Valmet provides future-proof automation solutions for pulp, board, paper, tissue, nonwovens, energy, marine and process industries. Our customers repeatedly report improved results in performance and efficiency, optimized quality, reduced emissions and cost savings. We offer lifetime systems compatibility and ongoing support, delivered with expertise on your process.
Join Valmet experts for a free webinar, you will discover how to:
Utilize Valmet DNA automation system to take complete control of all your processes with the excellent user experience towards autonomous operation


Improve product quality and process performance with Valmet IQ Quality Management System


Benefit from Valmet industrial internet and remote service for continuous optimization.

This is an exclusive 45 minutes webinar for nonwovens producers only, followed by 15 minutes Q&A session.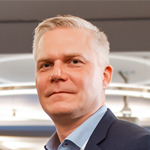 Mikko Talonen
Business Manager
Valmet
Mikko holds a M.Sc. Paper Technology, Helsinki University of Technology, is heading Valmet's automation system solutions for Paper & Board Converting and Nonwoven business globally. Before joining Valmet in 2008, Mikko worked in paper machine production management in Finland. Based on his paper technology know-how and solid experience from different web-based processes, his professional ambition is to improve nonwoven manufacturing process efficiency with sophisticated automation systems and intelligent data solutions.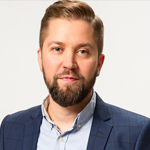 Samuli Lehtonen
Director, Solutions and Applications, Valmet Industrial Internet Valmet
Lehtonen joined Valmet in 2006 and has been working since with advanced controls, analytics and performance improvements for pulp & paper industry, with several technical and management positions at a global level.
He is responsible for Industrial Internet development for all Valmet's customer segments.
Lehtonen is a solution-oriented business professional and through current position focusing heavily in digital services and change management for digital transformation. Lehtonen is confident that new technology will have remarkable impact in our industry but transformation doesn't happen without people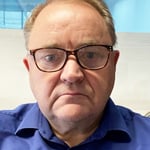 Pekka Höyssä
Business Manager, Pulp & Paper Control Systems, Valmet Automation Valmet
Pekka has 30 years' experience in Pulp & Paper automation with Valmet. He has been working with sectional drive controls, machine controls and also process controls for global customers.
His main goal has been to integrate different automation systems in pulp and paper lines into one system to enable more efficient production, trouble shooting and maintenance.

%09U%5BC%15BFLYT%0F%12BXVA%5D%0B%03%05%05%14%09%15%5DT%5BR%5DE%08%05%0E%11BZFXF%5CZ_%08%15GT%5ETAXDP%0E%11BTQU%5B%5BR%1CPZAE%5DX%0F%04%04%1B%07%05%0B%0C%0C%08%0B%0C%07%08%04%0D%02%04%17%12%0B%0D%5BSGP_P%15P%5EYZF%0F%17TDFZE%5DSL%0E%11W%5BVCKEATV%18XTV%5CT%0A%12S@%5D%5EFVCWP%5B%13%12TY%5D%5DBSD%5EYFR@PP_%0F%17%17%11TGT%5CWWZCVPG%0C%10%05%17%11AVG%5E%5EY%5C_U%08%17_%5D%17%15B@V%08%13ZAAAA%0F%1A%1E_PQXSWT_Y%1BCP%5EXPE%1CVZ%5C%1DCX%1EWXWTV%1AxTV%5CT%1ApT%5BZ%1D%0D%5DS~@whK%17%15BFLYT%0F%17BXVA%5D%0B%12%04%05%01%17%0E%15YW%5CRYF%0F%15%00%02%05%10%0A%12EZB%5BA%5C%5E%5C%0F%15PPFZ%5DGAP%0A%12AZA%08%15%05AJ%0E%15%5DWSA%0B%12%05EI%09%17%0B%0D%1D%5CSCSXP%0F%0E%1AQXD%0B