Fifteen grade changes per day and meeting the needs of more than 100 customers – that's the reality for Essity's Collodi Mill, requiring fast adaptation and striving for efficiency in colored tissue production.
"We started the stock preparation rebuild project with Valmet because of challenges we had with the old system. Energy consumption was high, and we wanted to increase our capacity and productivity, as well as safety at work," says Vittorio Bellucci, Mill Manager, of the background to the recent stock preparation rebuild of TM 2 at Essity's Collodi Mill in Italy.
Collodi Mill specializes in the production of deep and light colored paper, used for example in napkins and toilet paper. Huge flexibility, an extensive color range and the highest quality standards make Essity Collodi a leading factory worldwide for colored tissue production. Producing colored grades places high requirements on stock preparation – and on pulping, especially.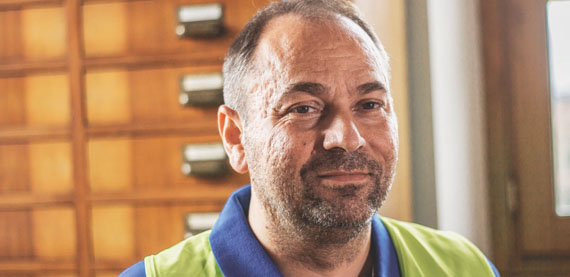 "We need to pulp the fibers well, because that's when the dyes are fixed to the cellulose. We also use wet strength broke from the machine, which is difficult to repulp after storage," Bellucci explains.
To help Collodi Mill meet its targets, Valmet supplied a rebuild for their stock preparation, which included a new bale pulper with an innovative new rotor design, two OptiFiner deflakers, an OptiFiner Pro refiner and an under machine pulper.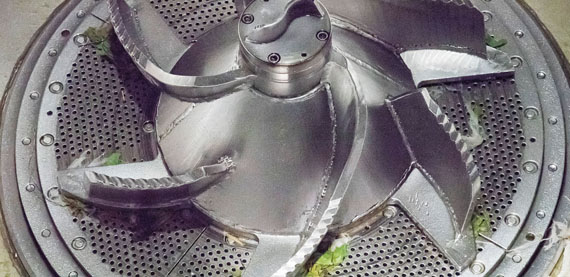 "We can now repulp every kind of wet strength broke without any problem at the engine's maximum speed."
Co-operation is the key
After the start-up, the Essity crew and Valmet have worked closely to tune up the system. The target is to use more wet strength, and the percentage of recycled paper used has increased from 20 to 60 percent. According to Bellucci, the supplier's support in problem solving is important.
"We've met with trust and openness. Valmet has been open to our suggestions too, and we've worked together very well, despite some challenges," adds Matteo Vanuzzo, PM Operations Manager, Essity Collodi Mill.
Innovative pulper rotor increases efficiency
Essity's bale pulper is equipped with completely new rotor geometry, which dampens the impact of bales, reducing the load on the shaft, bearing, motor and drives, and creating a much stronger pumping effect for improved disintegration efficiency and a shorter retention time. This in turn decreases energy consumption and increases pulping capacity.
"The new bale pulper is working out very well for both the operation and the operators. We can now repulp every kind of wet strength broke without any problem at the engine's maximum speed," says Vanuzzo. "We can also run the rotor energy efficiently, without jeopardizing the correct mixing of dyes. We've been able to halve the discharging time, and the working environment is safer for the operators," he continues. The mill is also happy with the energy-efficient deflakers and refiners.
The system is working well, and we're enjoying producing the right quality for our customers with increased profitability," confirms Bellucci. "I think we have the greatest team I've ever been part of at this mill. We can do everything with this team – hit the customer's quality targets and keep aiming higher," says Vanuzzo.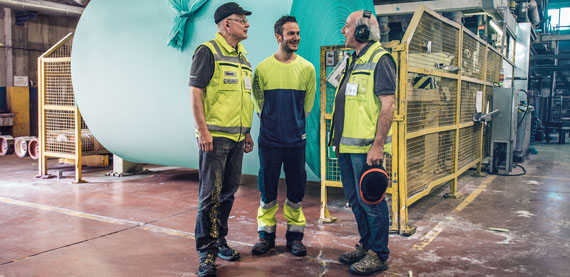 TEXT Kaisamaija Marttila
PHOTOS Kaisamaija Marttila and Joonas Nieminen
Article published in Forward magazine 2/2019.