It's all moved rapidly since Valmet took the strategic decision to boost its tissue machine clothing development. The focus has been on the best possible raw materials, structure and runnability features of fabrics for tissue machines.
Valmet's paper machine clothing production has traditionally concentrated on the forming fabrics, press felts, shoe press belts and dryer fabrics used in paper and board machines. A few years ago, Valmet made the strategic decision to invest increasingly in the R&D and production of tissue machine clothing.
"Since the strategic decision, we've concentrated on fine-tuning our product portfolio and strengthening our brand in the tissue market. Today, we have a full and comprehensive selection of products for tissue machines in all product categories – forming fabrics, press felts and shoe press belts," says Juha Luhtalampi, Global Product Manager, Tissue Machine Clothing.
Little things make the difference
The desired characteristics of tissue machine clothing differ little from those in paper and board machines – good runnability, water-removing properties and energy-saving potential being the most important.
When you run at 2,000 m/min, you want clothing that fits.
"Our product offering has already covered tissue machine clothing for a while, but we've now had the opportunity to really seek out the best possible raw materials, structure and runnability features for our fabrics for tissue machines," Luhtalampi says.
"For example, we've launched a completely new shoe press belt, the Valmet Black Belt R, which is especially designed for the Valmet Advantage ViscoNip press. Its thin structure, durability and high-density grooves guarantee excellent performance at the highest tissue machine speeds and loads. It survives for a long time in harsh conditions and maintains a high level of water removal, offering very good drying energy savings potential," he continues.
Safety comes first
Valmet is the frontrunner in seam press felt development and has expanded its offering of seam press felts for tissue machines. It goes without saying that in addition to excellent performance, tissue machine clothing is developed with machine operators' safety in mind.
"We've enjoyed very close cooperation with several European tissue mills in developing our seam felt. We've achieved very good results, with a felt lifetime of up to 63 days. We've also seen a significant decrease of as much as 7 percent in drying energy consumption in one tissue machine with our seam felt. Above all, the seam felt ensures safe, fast and easy installation, meaning less downtime for the machine," Luhtalampi summarizes.
Valmet Black Belt set tissue belt running-time world record
Yunnan Yunjing Forestry & Pulp Co. Ltd., located in Yunnan province, China, started its tissue production in 2014 with a TM1 delivered by Valmet. Since the start-up, Yunnan Yunjing has relied on Valmet Black Belt shoe press belts. The cooperation has led to the continuous improvement of production efficiency and quality.
Mr. Rao Mingyou, Manager of the tissue machine mill, says: "We're really happy with Valmet's products and services. The Valmet Black Belt has shown especially good wear resistance, with the result that we achieved the world record tissue belt lifetime of 695 days with net running time of 665 days and approximately 500 000 000 nip cycles in 2018. And the belt has good dewatering efficiency, with 43 to 45 percent sheet dryness after the press, as well as stable quality."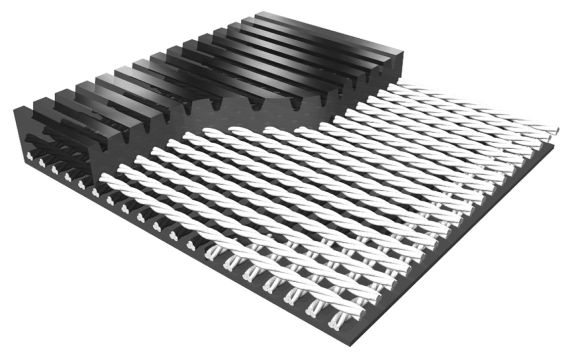 CMPC Tissue – Softys Zarate TM4 relies on Valmet tissue machine clothing
CMPC Tissue – Softys is one of Latin America's leading pulp and paper companies, running 30 tissue machines in seven countries with an annual production capacity of 980,000 tonnes of tissue products for the Latin American consumer and away-from-home markets. The latest addition to the CMPC Tissue – Softys fleet is the Advantage DCT200 tissue production line, which Valmet has delivered to the company's site in Zarate, Argentina.
Valmet delivered all the tissue machine clothing for the start-up of the company's new TM4 in February 2020. The delivery included forming fabrics, press felts and belts for the Valmet Advantage ViscoNip press.
"Valmet's machine clothing performed well, meeting the requirements we'd set for the start-up of our new TM4. We were also satisfied with the cooperation with Valmet's staff, and the support we received from sales and technical groups at the site before and during the start-up. We're looking forward to continuing the collaboration, and we've therefore placed a repeat paper machine clothing order for all machine sections," says Juan Caillabet, Tissue Operations & Innovation Manager at CMPC Tissue – Softys.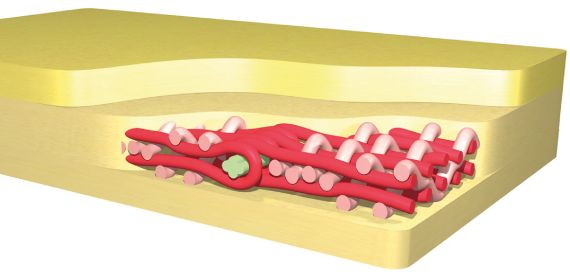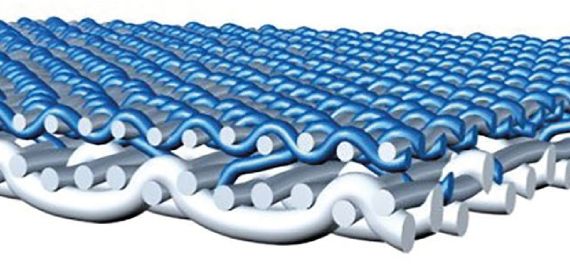 Strength lies in versatile tissue expertise
Juha Luhtalampi's experience in the tissue industry goes back to the 1990s, covering production, tissue machinery technology and tissue product development. As a Global Product Manager, he leads the Valmet crew in seeking a stronger position in the global tissue machine clothing market.
"Our strength definitely lies in our enduring in-depth expertise in paper machine clothing, as well as production and process technology, and tissue machine maintenance. Our comprehensive product and service portfolio can really make the difference," Luhtalampi says.