Valmet's Rautpohja factory celebrated its 80th anniversary on Saturday, June 9, 2018. More than 4,100 people attended the event, including Valmet's employees and its partners' employees who work in Rautpohja on a daily basis, as well as retired employees and their families.
Industrial production at the Rautpohja factory began in summer 1938, when the factory manufactured artillery. Today, Valmet Rautpohja is a leading manufacturer of board and paper machines, and it also provides roll services and mill and plant improvements, to name just a few examples.Around 1,400 Valmet employees and 350 partners' employees work in the factory area.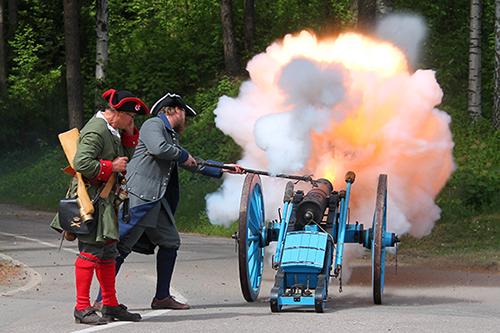 The special day began with cannon shots fired by the Artillery Club. The program for the day included a tour of the pilot machine in the factory's technology center, the roll service department, the foundry and the manufacturing workshops. Participants also learned about the activities of the factory's hobby clubs, which united its employees over the decades, creating a strong sense of community. In addition, the participants had an opportunity to wiew old photographs and films and visit the Rautpohja factory museum's new exhibition at Wanha Sauna. The program also featured speeches, interviews and presentations, as well as coffee and cake.
According to Jaakko Puurula, the local manager, design is one of the secrets of the Rautpohja factory's success over the long term.
"Our customers appreciate our reliable technology that helps them succeed in their business operations. Valmet's machinery and equipment stand out from the competition because of their industrial design," says Puurula.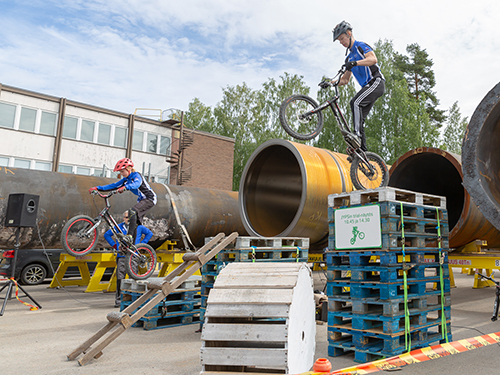 Valmet celebrated its 220 years of industrial history in 2017. During its long history, Valmet has significantly promoted the development of various industries through its technological solutions. Read more about Valmet's history.
Did you know? The Rautpohja factory museum was established at Wanha Sauna, a renovated personnel building, in 2010, when the Rautpohja factory joined a cooperation initiative between companies and museums, coordinated by the Museum of Central Finland. The renewed exhibition at the Rautpohja factory museum opened in summer 2018 to celebrate the 80th anniversary of the factory. The factory museum is open to groups of visitors by appointment. Contact the museum contact person Pirjo Koponen for more.
This article was written by Elfi Kjellberg, a summer trainee in external communications at Valmet's head office in Espoo. Elfi is studying toward a Master's degree in technical communication at the University of Vaasa.