Through its technology, automation and services offering, Valmet has a key role in enabling its customers to apply a circular economy in their operations within energy production.
Valmet's solutions for flexible energy production reduce the need for non-renewable fuels as well as the amount of waste. Valmet's multi-fuel power boilers enhance fuel flexibility and can operate on various fuel mixtures enabling increased use of renewable fuels. With help of the company's gasification technology biomass, recycled materials and waste is converted into product gas, that in turn, can be burned into energy.
Multifuel power boilers – helping replace fossil fuels with renewables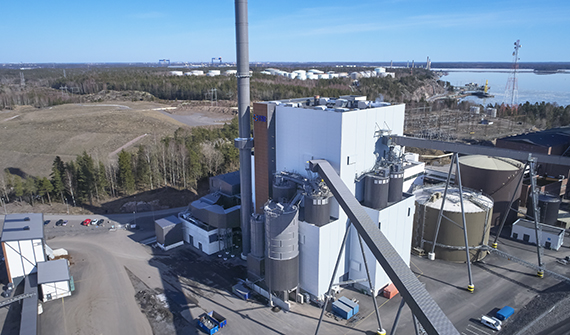 With Valmet's bubbling fluidized bed (BFB) and circulating fluidized bed (CFB) boilers, fossil fuels can be replaced with renewables in continuously varying proportions. Fuel selection in a BFB boiler is limited to different kinds of biomass and peat. Also waste fractions are possible. CFB provides a wider fuel portfolio – from 100% coal to 100% biomass or 100% waste – or any combination of them. High boiler efficiency can be achieved with all suitable fuels and fuel mixtures.
Both boilers typically manage with just one service break per year, and the long-time records show >99% availability for both.
The combustion temperature in fluidized bed boilers is reasonably low, meaning that primary NOx emission is low and the control of NOx and SO2 is easy. CO2 emission can be reduced by increasing the use of low-carbon fuels.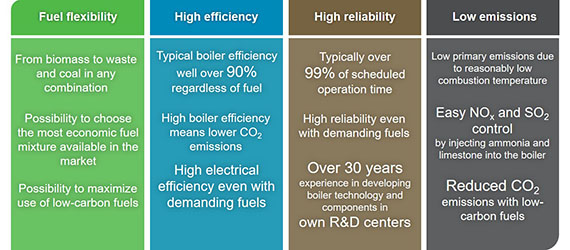 Converting biomass and waste efficiently into energy with gasification technology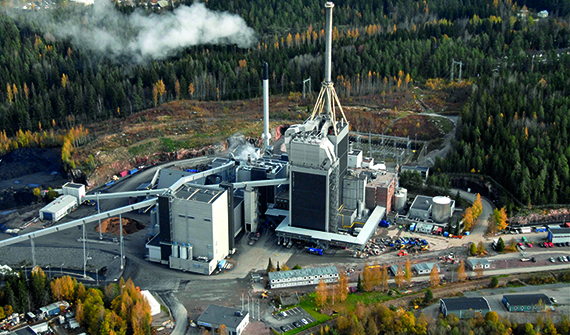 Valmet's gasification technology converts biomass, recycled materials and waste into product gas. The gas can then be burned into energy in a power boiler or a lime kiln. The benefits are excellent electrical efficiency, minimized carbon footprint and the possibility to connect as a co-gasifier to an existing power boiler.
Waste gasification combined with hot gas cleaning provides higher efficiency than any other waste conversion technology. Since the gas is cleaned before combustion, the steam parameters in the boiler can be selected freely without any risk for high-temperature corrosion.
Valmet's gasifiers utilize low-carbon fuels – biomass and waste; no fossil fuels are needed.
The possibility to connect Valmet's gasifier as a co-gasifier means that the gasifier is connected to existing boiler. This is a quick and low-cost way to replace fossil fuels in an existing boiler. The conversion can be made in very short time compared to a new boiler project.