In the spirit of the holiday season, Valmet continues the tradition to support selected global humanitarian and conservation organizations.
Based on a voting among Valmet's personnel for the donation targets, the donation in 2017 is directed to Save the Children. With a EUR 20,000 donation Valmet supports Save the Children's work in Syria and neighboring countries to protect children and their access to critical resources and services.
"Valmet's donation makes it possible to contribute to constructing schools, establishing child parent centers and health clinics for children in Syria and neighbouring countries. Since July 2012 Save the Children has reached more than 4 million people in Lebanon, Jordan, Iraq, Egypt, Turkey and Syria including around 2.7 million children. Children urgently require specialized care and protection to help them recover from the extreme psychological distress they have been through," says Anne Haaranen, Director for International Programmes at Save the Children Finland.
Save the Children provides emergency aid and health care for the children in the area, as well as rebuilds damaged classrooms and supports schools and health-care facilities. The organization supports 55 schools in northern Syria, six health-care facilities that provide medical services and 24-hour emergency care for pregnant women inside Syria.
Save the Children is a politically and religiously independent non-governmental organization, which fights for children's rights in order to immediately and permanently improve children's lives all over the world. Save the Children operates in over 100 countries. Children are the ones who are in the most vulnerable situations during and in the aftermath of natural disasters and armed conflicts.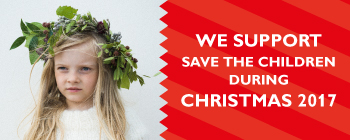 For further information:
Anu Salonsaari-Posti, SVP, Marketing and Communications, Valmet, tel. +358 50 453 4262
Laura Puustjärvi, Head of Sustainability, Valmet, tel. +358 50 337 4473