After almost three years of construction, and with the considerable challenges imposed by the global pandemic, the ARAUCO Mill Modernization and Expansion (MAPA) project reported 87.7% progress in its works in September. The MAPA project includes major improvements in existing line 2 and the installation of a new production line 3.
Valmet is responsible for supplying key technologies for the new pulp production line. In September, Valmet conducted the first tests on the recovery and power boilers.
The first test consisted of a hydro test on the recovery boiler, which sought to identify any possible leaks and ensure maximum energy efficiency. The second consisted of the first ignition of the power boiler, which is designed to utilize local biomass, such as eucalyptus bark, sawdust, shavings, and other residues as fuel.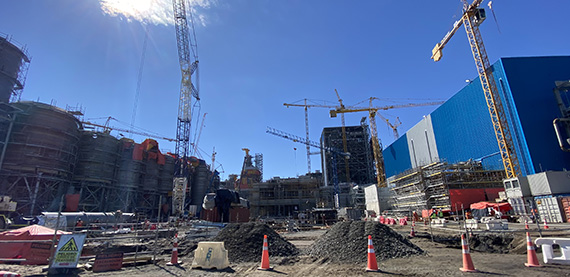 "Both tests were successful, which validates the hard and meticulous work involved in construction and installation of both boilers. The next important milestone will be the start of steam and electric power production from the power boiler, which will supply electricity to the entire new production line," says Carl Mikael Stål, Technical and Operations Manager.
In addition to these deliveries, Valmet is in charge of supplying the pulp drying line and Industrial Internet Solutions (VII Solutions), which aim to make ARAUCO MAPA the most autonomous pulp mill in the world.
Regarding the total progress of Valmet deliveries, Stål indicates that all of them are progressing as expected: "in the recovery boiler we have a structural progress of 70%, while in the power boiler the structural progress is 92%. In addition, during the first week of September, the first VII Solutions Workshop was held, with the participation of future operators of Valmet technology at MAPA".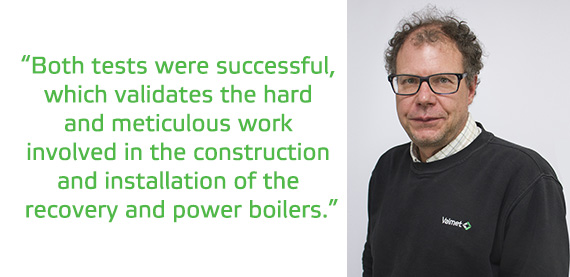 Located on 296 hectares, equivalent to more than 350 soccer fields, MAPA is the largest investment project in ARAUCO's history, with a total investment of US$2,350 million. Its cutting-edge technology will make it possible to maintain environmental parameters with a significant increase in pulp production.