Klabin's Drying Machine 26 reached a milestone of 1,560 tonnes a day in 2021. The international market is already recognizing the product's quality.
Valmet is always looking to innovate in the market and attend to customers' needs with excellent service. The world record achieved by pulp dryer MC26, installed at Klabin's mill in Ortigueira, Brazil, is proof of this. In 2021, the pulp drying machine supplied by Valmet achieved a production of 1,560 tonnes of fluff pulp in only one day.
Breaking records since start-up
The partnership of Klabin and Valmet began in 2014 with a study targeting the development of the first drying machine in the world designed for fluff pulp production from the outset.
"MC26 has always performed well in quality and safety, and it has been breaking record upon record since its start-up. Every two to three months, we hit production records while continuing to produce very sustainably," says the Industrial Manager of Klabin's Puma Unit, Pablo Cadaval Santos.
MC26 has been breaking record upon record since its start-up
"In the Puma II project, we added additional brown pulp capacity. In 2020, an opportunity for an upgrade arose, which increased our fluff pulp production capacity from 1,300 to 1,500 tonnes per day. To our pleasant surprise, it already showed a high production level during the first tests," he continues.
Good customer feedback on quality
In addition to the good production results, customer feedback on the quality of Klabin's fluff was also positive from the start.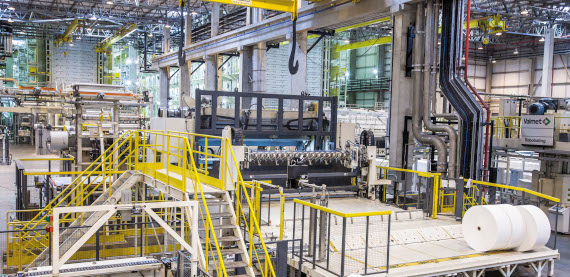 "The first deliveries have already been greeted with much satisfaction. Today, Klabin has achieved a large market share and global recognition. The first important step was to place our trust in qualified people and focus on making things happen. We have good, well-dimensioned equipment and an experienced team from Valmet and Klabin, who achieve great performance in all operation and maintenance processes, which has been essential for our achievement of these figures," Santos adds.
The Industrial Manager of Klabin's Puma Unit, Pablo Cadaval Santos.
Gaining a market share in fluff pulp production
Tiago Silveira, Valmet's Sales Manager, highlights the major challenge of entering a market that was previously dominated by North American fluff suppliers.
"Previously, all the fluff used in Brazil was imported. Today, Klabin already has a large share of this market, thanks to the competence of its technical staff and the technology and support provided by Valmet. Klabin's fluff pulp production world record made us very proud, because it confirms and exceeds what we promised in the project's sales phase," says Silveira.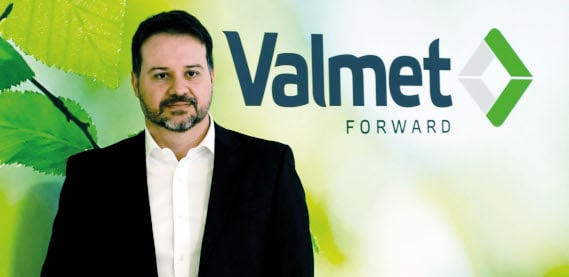 In addition to high productivity, Valmet is also committed to its solution's sustainability. "When we design a machine, we always use the best technology on the market, with strong equipment and low energy and steam consumption. This is a target we always seek to deliver in our projects," concludes Silveira.
Text: Luiz Kozak and Luiza Callado
Photos: Ricardo Teles and Karoline Barbosa