Three years ago, Pulp and Energy business line launched a global training program to offer the lead engineers a possibility to develop their competences.
"Today, the lead engineers are leading a global network remotely, and strong project management skills are needed," explains Maiju Alaniemi, Director of Energy business unit's Engineering.
In 2020, the coronavirus pandemic forced us to re-think our training concept. Due to global travel restrictions, the trainees and trainers were not able to meet face-to-face. But we managed to organize a successful training program fully virtually, using online tools and virtual facilitation methods.
Learning together and sharing knowledge with colleagues
Just like in earlier years, in 2020 we had around 30 lead engineers from around the globe participating our training program. During the first module in August 2020, experts trained the participants on leading through Lean. In the second module in December 2020, Peili™ behavioral profile provided our trainees with insights into better communication and collaboration. The training program also included selected Valmet eLearning courses on e.g. project management and Design-to-Cost.
In-between the modules, the participants were working in virtual teams supported by senior colleagues. Altogether seven teams came up with innovative ideas related to e.g. digitalization. On the last day of the training program in December 2020 the results were presented online to the Pulp and Energy leadership team members. The leadership team was listening, asking, and giving tips – carefully keeping safe distance in the studio and using masks when needed. Finally, everyone had the chance to vote for the best teamwork. The winner was the team studying how to most effectively utilize the lessons learned from previous projects.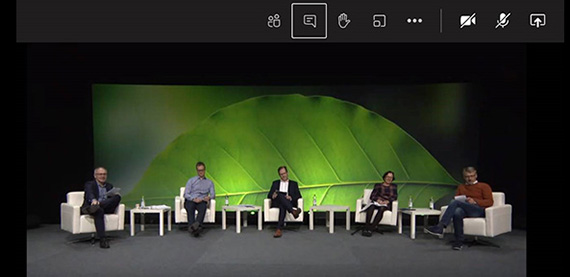 P&E leadership members listening to teamwork presentations in studio in December 2020 - carefully keeping safe distance and using masks when needed.
"Lead Training Program offered us plenty of skills Valmet and its customers need for success. Experience and knowledge were shared by people from different locations and parts of organization. Everyone had open minds and was willing to learn and change. We had fun working together", summarizes Luis Kolba from the winner team. "A training program where we can learn together in global teams using diversity as a success factor, has been an excellent training concept," adds Magnus Monsell, Director of Plant Engineering in the Fiber Processing business unit. "We have been able to contribute to our main goal: continuously improving our ways of working to serve our customers even better", he concludes.