RF refiners improve fiber quality, decrease energy consumption and are easy to maintain. Over the past 15 years, Sun Paper has ordered a total of 118 conical RF refiners from Valmet.
"Consumers' increasing demand for product quality in recent years has compelled manufacturers to constantly upgrade their products," explains Li Ting, Production Director of Sun Paper. "As a leading Pulp and Paper industry enterprise, Sun Paper has always maintained high standards and strict requirements for product quality. It is often said in the industry that production consists of 30 percent papermaking and 70 percent refining, so the refining process plays a very important role in improving the fiber and finished paper quality. It also greatly affects the paper machine's operating performance." Li continues: "So the refining process in the stock preparation area has been our constant main focus. Even Li Hongxin, the Chairman of Sun Paper, pays great attention to the selection of refiners every time, and is especially impressed with Valmet's conical refining technology."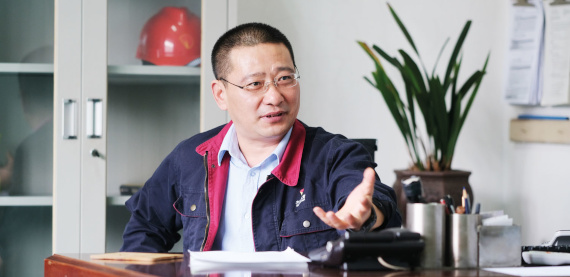 Valmet RF refiners always provide the best pulp quality for all furnish combinations.
"Our experience over the years has proved that Valmet conical RF refiners produce pulp of significantly better quality than the other technologies on the market. We have a lot of variations in the furnish mix for different paper grades, but Valmet RF refiners always provide the best pulp quality for all furnish combinations, featuring stable performance and economical operating costs. We've therefore purchased many Valmet RF refiners in recent years," concludes Li.
Low energy consumption
Dong Jiyu, Production Supervisor of Sun Paper PM23, who has worked at Sun Paper for 20 years and has experience of the many kinds of refiners on the market, thinks Valmet refiners are the best: "Users always know what works best. We now choose Valmet refiners for both our new pulp mill and paper machine projects, even if the paper machines aren't from Valmet."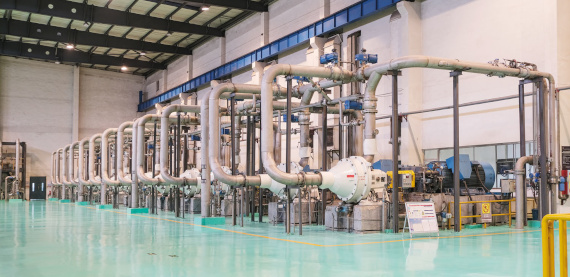 "Not only does the refiner's performance directly affect the quality of the finished paper, it greatly affects the mill's energy consumption and the cost of production, because the refiner's energy consumption accounts for about 70 percent of the stock preparation line," Dong underlines. "For identical refining effects, Valmet conical refiners consume significantly less energy than other types," Dong adds. Sun Paper ordered Valmet RF refiners for their production lines 19 and 22 a few months ago to replace existing refiners of other types. "During the selection of the CTMP production line, our colleagues from the pulp mill also came to examine the effect of using the PM 23 RF refiner, and later ordered 3 RF refiners supporting CTMP production lines," says Dong.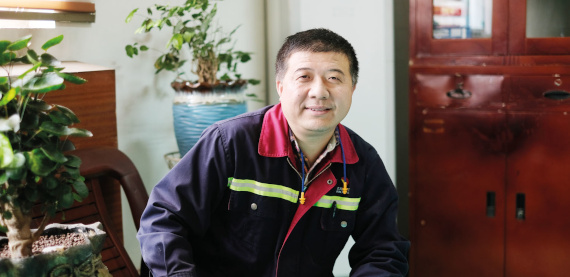 Effortless maintenance
The PM 23 refiners' logbooks show that the service life of Valmet's softwood pulp refining fillings is as long as five years. The lifetime of Valmet hardwood pulp refining fillings is about one year. Dong describes the maintenance of the RF refiner as effortless: "The refiner's usual maintenance workload is almost negligible. Refining fillings can be replaced once every five years, which is very easy. The operating process for refining fillings replacement is also convenient, taking only three or four hours from shutdown to start-up, disassembly, cleaning and installation, even using ordinary manual tools."
Text Sara Li
Photos Lu Jun