PM 5 at the Papierfabrik Palm Aalen-Neukochen site in Germany is the world's widest high-capacity containerboard line. It is an investment for the next 50 years and has been producing high-quality and sellable board since the start-up in July, 2021.
I strongly believe that PM 5 has a lifetime that is much longer than 50 years.
Palm Aalen's PM 5, which was delivered by Valmet, is 10.9 m wide, with an annual capacity of 750,000 tonnes and a design speed of 2,000 m/min. It is designed for the production of very lightweight corrugated case material made from 100 percent recycled fibers. The production line comprises many novel papermaking innovations, including a mill-wide automation system. It is a true showcase of CO2-efficient board production. The new production line replaced three old machines at Palm's Aalen site in Germany.
Ready for future changes
"There's a clear trend – even pressure – to be more sustainable in everything we do in the market. If we didn't react to these demands, we'd probably quickly go out of business. I strongly believe that PM 5 has a sustainable lifetime that is much longer than 50 years," says Dr. Wolfgang Palm, owner and CEO of Papierfabrik Palm.
"Corrugated boxes only have a great future as a packaging material if you can reduce CO2 emissions further in the production process. One way to do this is to reduce the basis weight. We worked closely with Valmet to design a board machine that could produce more lightweight containerboard than any other board machine in the world," continues Dr. Palm.
Novel innovations for sustainable board making
"PM 5 features many technological innovations, which were tested and proven at Valmet's pilot plants in Finland. An outstanding highlight is Valmet's Sleeve roll technology in the forming section, which enables high water removal capacity without using any vacuum. We've already reached our dryness target, and we would absolutely install this unique technology again," says Stephan Gruber, Managing Director and CTO of Papierfabrik Palm.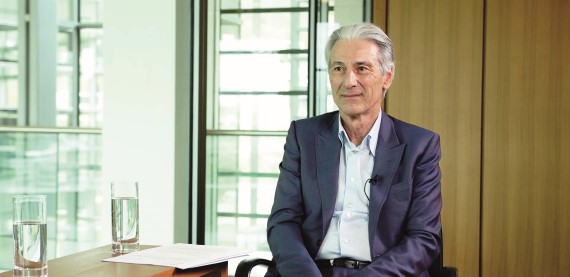 He continues: "We selected a three nip press concept with Transfer belt system to remove open draw from the press to the drying section with an excellent dryness level. This has proved an excellent combination with the OptiDry Twin impingement dryer, which increases dryness and sheet temperature before entering the drying section. OptiDry Twin enables a very low deposit level at the beginning of the cylinder drying, and the drying section's runnability components stay absolutely clean. There are no stickies or dusting at the pre-dryer section. In the drying section, the reliable and compact geometry of the Valmet Hirun Compact runnability system works very well to even further improve both runnability and cleanliness. We believe that selecting these innovations was the right decision."
PM 5 features the novel OptiSizer Hard surface sizing technology for improved runnability, higher strength properties, the cleaning of starch in the recirculation, and lower operating costs than conventional film sizing. "The hard nip sizing is working really well, with excellent runnability. This is the right solution for low basis weight production with a low draw, high sheet stability and savings in starch consumption. Because the spray size application is contactless, the recirculated starch is never in contact with recycled fibers," says Gruber.
"The reel and winder area are streamlined and highly automated, and roll movement is minimized, making it very operator friendly. The winder is like a robot that performs better and better every day. There aren't any quality issues with the finished rolls," Gruber explains.
Mill-wide automation as one platform
The industry-leading distributed control system (DCS), quality control system (QCS), machine control system (MCS), analyzers and measurements were selected for PM 5 to improve process performance and achieve savings in fibers, chemicals and energy.
"We've had very good experiences with the Valmet DNA Automation System, which is utilized mill-wide from the power plant and wastewater treatment system through to the stock preparation and paper machine to the winder," says Dr. Palm.
"We see clear advantages for both operators and maintenance getting the mill-wide automation system from one supplier. The Valmet platform is very reliable, and there've been no issues with the start-up," says Gruber.
Production line performance reinforced with the latest Industrial Internet solutions
PM 5 was started up during the Covid-19 restrictions. Valmet's data-driven Industrial Internet applications with remote connections worked as a valuable support to achieve a world-class start-up. "Industrial Internet applications help us a lot, because Valmet's specialists can very quickly connect to our process directly from Finland. Industrial Internet solutions are part of our daily routine – for example, in strength development with Valmet experts," says Gruber.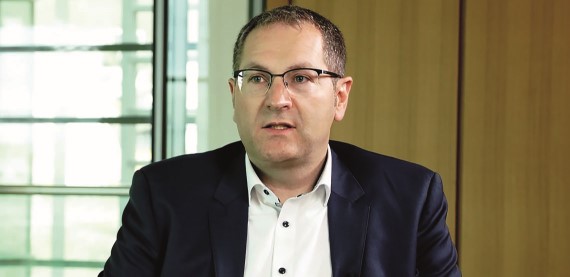 We worked closely with Valmet to design a board machine that could produce more lightweight containerboard than any other board machine in the world.
High-quality ultra-lightweight packaging material with low operating costs
The market for recycled containerboard has good prospects, especially due to its sustainability as a packaging material: it is renewable and recyclable. Containerboard production needs to deliver high efficiency and advantages in sustainability. Producing packaging grades with a low basis weight while maintaining high strength and excellent printing properties is always a challenge for board makers. Palm overcame this challenge with Valmet's experts and the right solutions.
"If you produce ultra-lightweight board, you must achieve two things: you need to produce it efficiently and – even more important – economically. This means you have to increase the board machine's speed much further. Our target was simply to have the fastest running containerboard machine in the world," says Dr. Palm. "We've seen strong demand for ultra-lightweight containerboard, much higher than we anticipated. Our ultra-lightweight board strategy really is a major success."
"We produce ultra-lightweight high-quality containerboard for strong packaging purposes, which means the same strength properties and more square meters in a roll than in conventional containerboard grades. The whole value chain starts from PM 5 and ends in households through e-commerce, for example. This means a much more sustainable supply chain," explains Gruber.
Text Marika Mattila, Pauliina Purola
Photos Palm