The Mondi Steti Mill is passionate about performance. They aim for optimal printability that enables their customers to grab attention while offering the right packaging characteristics, like strength for the end-user. The Valmet-supplied rebuild with a new headbox for PM7 resulted in three times better 2-sigma values.
The crew at the Mondi Steti mill has mindset for continuous improvement and a strong vision of creating the best possible packaging solutions for their customers. The sack kraft paper- and specialty kraft paper-producing PM 7 started up in 2014, but the line struggled with quality issues from the beginning.
"We had irregularities in profiles and stripes on paper which were especially visible in the calendered grades," says Helmut Riesenberger, Senior Project Manager, about the situation before the rebuild. "Due to quality issues, we suffered time and material losses. We were unable to serve our customers in the best possible way. To fully resolve these issues, we decided to go for a big change and eliminate all the limitations of the existing machinery. So we chose Valmet and the OptiFlo headbox," Riesenberger explains.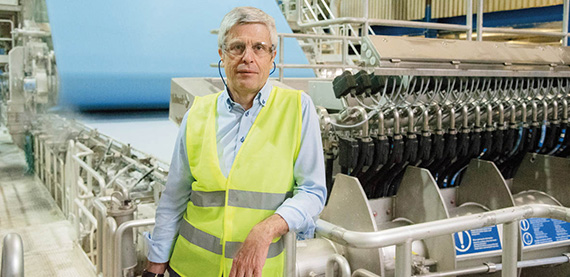 A perfect start-up
The new OptiFlo Fourdrinier headbox was installed during a 7-day shutdown in October 2017, and no civil works were needed. Steti's new state-of-the-art headbox has dilution control and an internal attenuator. This ensures the flattest possible profiles and stable runnability. The start-up was easy and smooth. "We started the machine up and had sellable product on reel right away. That was perfect," says Riesenberger.
CD profiles are now even, and 2-sigma values are significantly better.
Three times better 2-sigma values
A look at the result suggests it was clearly the right thing to do. The CD profiles are now even, and 2-sigma values are significantly better. Formation is also better than before. The streaks and stripes are also history, and at the same time, printability has improved. "Previously, we couldn't offer the full product range for printed grades. Now we can produce the full portfolio," says Ales Riegert, Paper Technology Manager.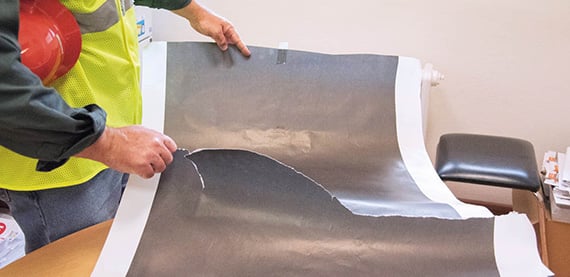 As the quality is more controllable and stable, the runnability and efficiency of the paper machine have also improved. With the new headbox, the mill has also noticed that grade changes can be executed more quickly.
Want to learn more about how to plan a successful rebuild?

Over the years, we have gathered plenty of experience and expertise in rebuilding all kinds of machines. We asked our experts to provide tips, advice, and industry insight to help you demystify the rebuild process and created a practical guide book.