Remote connections, online tests, virtual collaboration – these are the ingredients for Valmet's successful marine automation project. Especially now during COVID-19.
Valmet's automation system is our own in-house system platform where we have full control of the platform development. It started in the 1970s with the Classic trademark. Today, we continue with the name Valmet DNA. Project work is done for hundreds of vessels – cruise ships, icebreakers, special vessels and many others. Now, we are increasingly working with new types of project execution.
"Despite the pandemic, contract conditions and project schedules have to be respected and followed. As a technology company, Valmet has always been ready to use the latest technology in our operations. This includes the use of digital tools in operations," states Jarosław Lizończyk, Engineering Manager, Valmet.
A global company enjoys versatile cultures
New technologies change collaboration with customers but also inside the company between different experts. The new expertise can be used widely, but after all, the services are now closer to the customer throughout the worldwide organization.
"Recently, we had a project with TT-Line for an LNG-fueled vessel in which marine experts from four different countries – and even more physical locations – were involved. The customer was located in Germany, the shipyard in China, our project management in China, the marine classification authorities in Poland and China, and our marine experts in Poland, Norway and China. To manage the project successfully, virtual cooperation was needed. That required consistent workflow and contributions from everybody," explains Jarosław.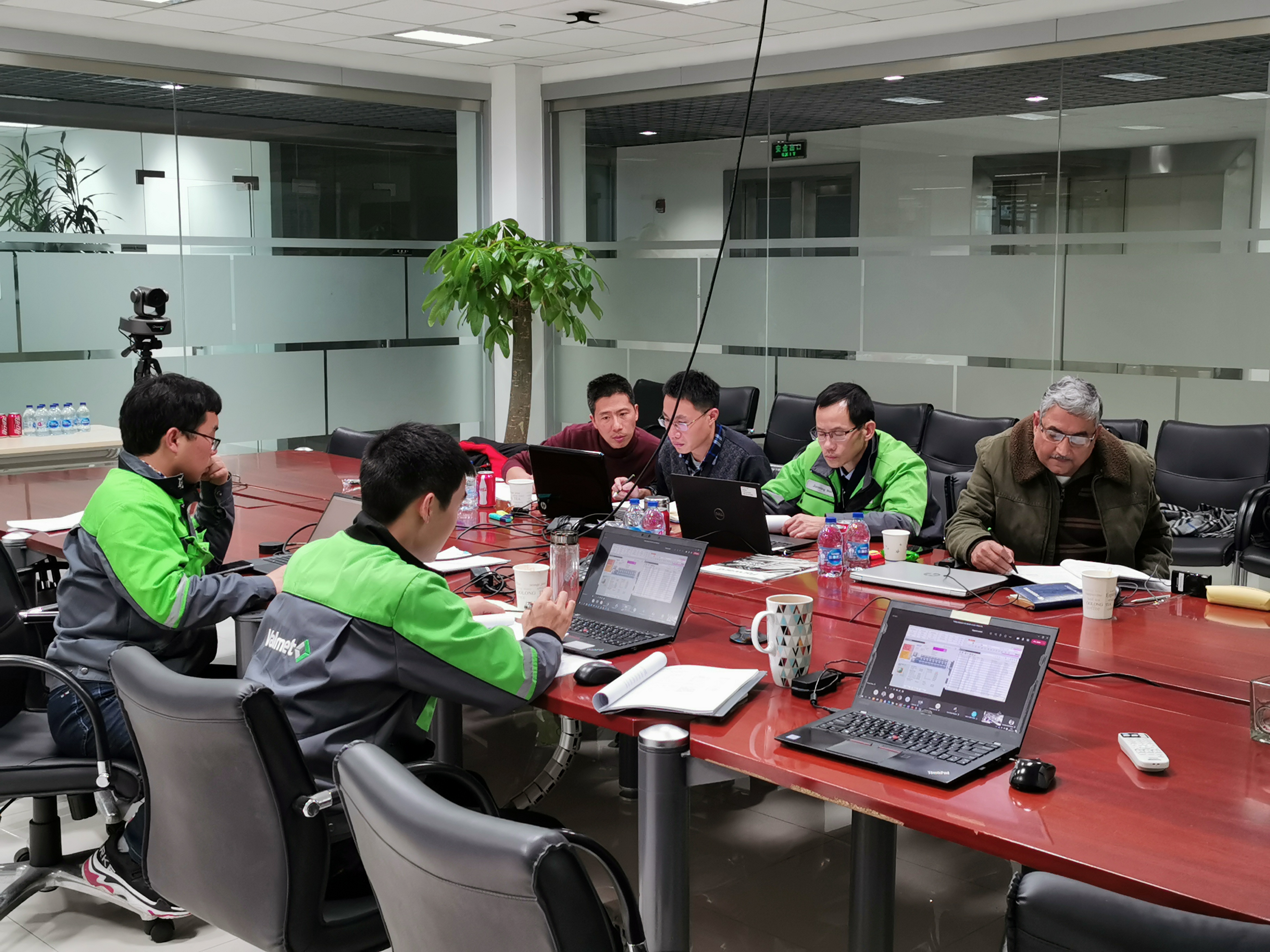 TT-Line chooses to cut emissions
TT-Line, which operates cruise ships on the Baltic Sea, is known for its environmental awareness. Lately, the company has chosen to order a vessel with LNG as the main fuel.
The vessel belongs to TT-Line's Green Ships newbuilding concept. According to the concept, less particles are released into the air, and CO2 and NO2 emissions are reduced. Valmet's modern automation and power management system will optimize the energy demand on board.
Sustainability and safety conquers sea traffic
Tightening emission regulations will change the operation of vessels. The International Maritime Organization (IMO) has enacted more stringent regulations to decrease emissions at sea. The target is to lower CO2, NOx and SOx, among others. As a result, liquefied natural gas (LNG) is one of the options to replace traditional diesel as fuel.
Different directives and standards have been put into place to ensure the reliable operation of an LNG-fueled vessel, including marine automation. Implementing this automation needs specific skills and competences, and safety is an integral part of that. Valmet's project experts have been involved in projects for LNG. They handle projects from detailed design, programming, testing and commissioning to sea trials.
The functions of the Valmet DNA automation system feature redundancy for the servers, network structures, process controllers and more. This means that no single cable failure or disconnection can disrupt the process.
New malware is threatening operations at sea. To increase the automation system security of vessels, Valmet's cyber security services are being developed to maintain a secure operating environment under all circumstances.
Virtual environment to enhance operations
During COVID-19, there have been more challenges and possible risks to the traditional ways of working. Digitalization brings plenty of opportunities and transparency to the project but also comes with new challenges and obstacles. Of course, first you have to stop carrying out projects in the old ways.
"You have to be aware of possible risks, and communication has to be enhanced and secure. Today, the system software and application FAT is done in a virtual system environment that connects all parties to our 'Virtual Application FAT Room' for functional tests. This is an effective way for everybody to carry out projects. To my mind, we have achieved great results," Jarosław explains.

In this multicultural project, all parties have been motivated to participate in the virtual collaboration. Starting from the engineering works and system preparation through to a perfect audio and video systems setup, the meetings went smoothly from the very beginning to the successful completion of the project.
Now, there will be one more green vessel sailing on the international seas with the support of a reliable automation system.
For more information:
Jarosław Lizończyk
jaroslaw.liconczyk (at) valmet.com