Following the 2018 installation of a new coating machine for thermal paper, the Lecta Group's Torraspapel facility in Leitza, Spain took advantage of a new concept in web monitoring from Valmet. Typically web monitoring systems (WMS), installed to discover more about the origins and causes of web breaks, are intended for whole paper machine lines and in addition to the various cameras involve a substantial investment in cabling and computer hardware. For Leitza, monitoring only a coating machine, a smaller system was needed. The solution was the newly developed Valmet IQ WMS Lite designed not only to be easier to install but also to meet the budget constraints of smaller machines.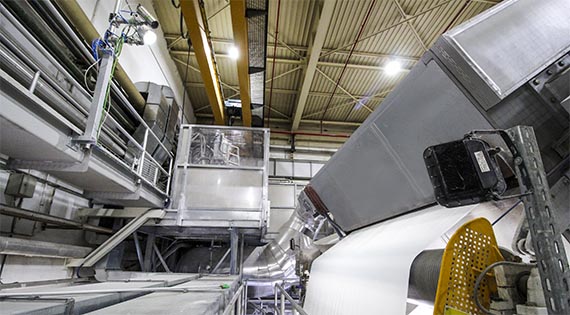 Web breaks caused an urgent need
Torraspapel approached Valmet for a web monitoring solution that would be fast and easy to install in order to reduce the number of web breaks. This was to be the first installation of the new "Lite" system designed specifically for this type of smaller scope installation. An eight-camera system was decided on with seven fixed and one mobile camera connected via Ethernet cable to a field mountable system cabinet. The mill's need for the system was urgent and to reduce the effect of the twelve-week delivery time, Valmet was able to install a four-camera demo system to meet immediate requirements.
"We were getting a lot of breaks and because the paper we use all comes from off-site we needed to determine the reasons quickly. Were they caused by holes of cuts in the roll or some other reason within our control," says Ioseba Valencia, Responsible for Investments in the Leitza factory maintenance department. "The Valmet system met our needs both in terms of performance and cost."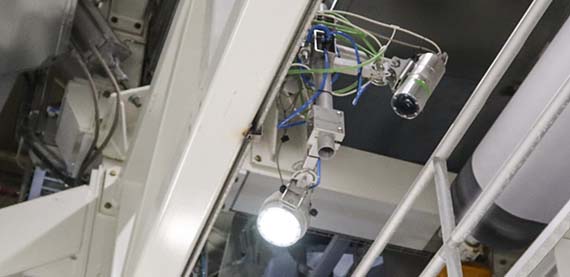 "Now we can see that the breaks are not caused by the machine"
There are three coaters at Leitza and as there is no onsite papermaking, all paper rolls come from other Lecta Group mills or third party suppliers. The coater is 3500mm wide, running at 1000 meters/minute to make a regular thermal paper as well as protected thermal paper that has a second coating to ensure it will not discolor or go black with age. "Our biggest problem was that we did not know why the breaks happened and now we can see that almost all the breaks are caused by the incoming material and not caused by the machine," says Valencia. "Three break detectors on the coater are used to trigger the recording by the Valmet system and we can immediately see where the problem occurred. We can then use the pictures in a report to our paper suppliers and request that defects are investigated."
"Installation was straight forward with most of the cable work done beforehand; the cameras themselves took perhaps only two days. We have had no maintenance problems in the 8 months since startup and cleaning is done on a need basis, only when necessary as the coater environment is quite clean compared to a paper machine. All in all, it has been a good investment," concludes Valencia.