A fifteen percent capacity increase and more operating hours with only minor investments – this is the achievement of the energy company Mölndal Energi.
Mölndal Energi, a Swedish energy company, has greatly improved the production in their new biomass-fired boiler since it was supplied by Valmet in 2009. Valmet has helped with advice, studies and equipment upgrades but the main driver behind the achievement is the philosophy of always trying to improve. This moves the limits of what's possible. Mölndal Energi CEO Christian Schwartz explains that the company strategy is focused on getting more from the existing equipment: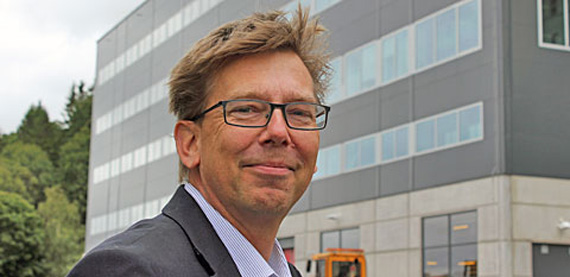 "We are always on the lookout for ways to get more", says Christian Schwartz, CEO of Mölndal Energi.
"The three parts of our strategy are increased capacity, better availability and longer operating season. What we've done around our new boiler is a good illustration of this. We bought it from Valmet and started it as planned in January 2009. During the project, I was often asked what our capacity would be and I always answered that I knew what the contract said, but that I would know what we would have in our yard only after the performance tests."
Higher capacity
"We realized that we should increase our capacity, so after the warranty period, we turned to Valmet for advice. We got good help and today we can run the boiler at 80 MWth, instead of the 70MWth that we had in the contract. That's 15% more production every hour we run at maximum capacity. I always say that there might be another MW or so in there, so let's see what happens next."
Higher availability
Part two of Mölndal's strategy is plant availability. This indicates how much of the planned operating time the plant actually spends producing. "During our first operating season, we had 98.4 availability. This was a good start, but we have been able to improve on that. Last year we only had one outage of about one and a half hours. This gave us 99.96% – now that's a very good number!"
Longer operating season
Increasing the length of the operating season is a challenge because this is controlled by the weather:
"On warm days the output from the turbine is lower, which means that we have to lower the load on the boiler. The boiler performance at low loads therefore has a direct effect on how long our operating season is. When we chose the supplier for our new boiler we paid close attention to this because the better the performance is at low loads, the more electricity we can produce during spring, summer and autumn. We have also installed coolers that we use on warm days. Our boiler has great performance at low loads, and together with the coolers we get a very long operating season, more than 7,100 hours a year. We only stop the plant during the two hottest months."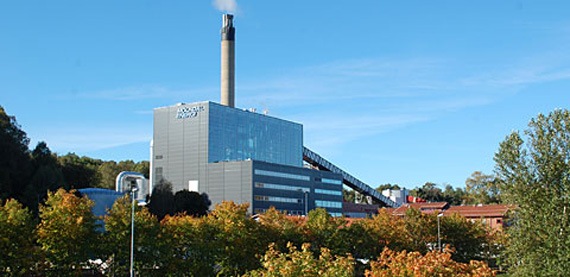 In 2009, Valmet supplied a new boiler to Mölndal Energi. The same boiler is now running 15% above the design capacity.
Long-term thinking, outside the box
"In order for us to make progress, many different organizations and lots of people have to contribute. First we did the easy upgrades – the 'low-hanging fruit' if you like – but after this things became more difficult. When this happens, you have to focus on the long-term perspective and keep going. If we can improve a little every year, we will produce great results."
To think 'outside the box' is an expression for being creative and finding new ways. This seems to be common practice at Mölndal Energi: "Today we look for entirely new opportunities. We have an old boiler that is not used much, and so far we've come up with 13 different alternatives for how to develop it. It's exciting to think of what the future may bring."
Increasing output
Mölndal Energi ordered a study from Valmet to find ways to increase the energy output from its designed 70 MWth to as much as 77 MWth. Shortly afterwards, a second study was ordered with the aim of finding ways to increase energy output to 80 MWth – 15% above the designed capacity. Thomas Nordin, sales and project manager at Valmet, comments on some of the important steps in the work:
"The plant has to remain safe when the energy output increases, so I recommended getting an independent third party involved from the beginning. Consequently, we at Valmet, our customer Mölndal Energi and Inspecta were able to work together from the beginning. I think this made the work easier for all of us."
Increasing capacity is not always an easy thing to do. Thomas continues: "Each plant is unique because the boiler is built to match local demands. For example, the fuel mix, all the auxiliary systems and the turbine are chosen based on the design as well. It's not always easy to increase the energy output. In this case, we went through all the critical systems and described what steps could be taken. We calculated new flows for things like flue gas and steam, and also new operating parameters for air and oxygen. Some equipment also needed to be upgraded before we could start. It's professionally rewarding to get good results like this. It's always nice."