Looking to extend their offering and break into the Chinese fine paper market, the Shandong Huatai mill in Shandong Province invested in a new PM 8 papermaking line. Just three months after start-up, PM 8 was already producing art paper that met the market's quality standards and their customer's expectations.
Full-scale delivery brings good quality
"Quality is one of the reasons why our customers trust us," explains Wei Li Jun, General Manager. "The evenness of raw paper is vital in art paper production. Without high-quality raw paper, more cost and time is needed to produce high-grade art paper. With the help of Valmet's* technical support and advanced equipment, we started producing art paper with the best quality after just three months." The new line will annually produce close to 500,000 tons of coated and uncoated fine papers from 80 to 200 g/m2.
Valmet's delivery included a complete paper machine from headbox to reel, with related air systems and coating color supply systems. The delivery also included an OptiReel Plus re-reeler and an off-machine coater with four OptiCoat Jet coating stations, two off-machine OptiLoad multinip calenders, two JR 1000 E winders. The mill's narrow, one-way transportation path was no obstacle for Valmet's safe and efficient automated parent roll cart solution – OptiCart.
Good communication and support ensures project success
Wei appreciates the excellent cooperation with Valmet: "We are very satisfied with PM8, and especially with Valmet's technical support. We fully reached our expected goals.", Chai Jun Ming, Project Manager, adds: "We were deeply impressed by Valmet's sales team and their attitude. They won our trust, and have ensured our long-term cooperation."
Valmet's service centers in Shanghai, Zibo and, in particular, Wuxi have provided valuable support to the mill. Valmet has the capability to make the large rolls needed by the mill, grind the rollers, and provide any necessary wear and spare parts. Valmet's technological solutions and industry expertise enabled delivery of equipment and services that have made a real difference to the Huatai mill's business, and guaranteed success in the fine paper market.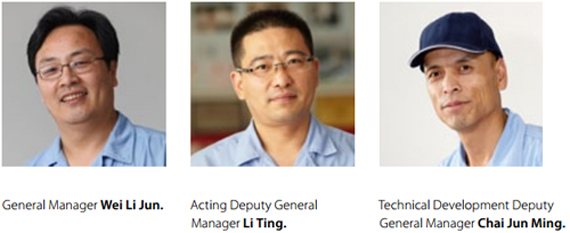 Lower emissions
As one of the few companies who could supply equipment to keep emissions below the Shandong government's strict emissions standards, Valmet was chosen to be the mill's main supplier. Lowering water, gas and electricity consumption were major goals for the mill. As an example from the results, the gas consumption of Valmet's PowerDry air dryers has been more than 30 % lower than estimated.
Read more about Valmet's eco-efficient solutions and products here: Environmental solutions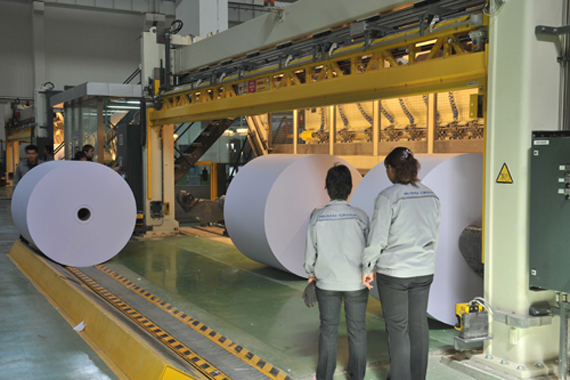 Read the whole article: Instant success in fine paper market for Shandong Huatai mill
( *Metso (Paper) until Dec. 31, 2013).