Smart filtration solutions for demanding conditions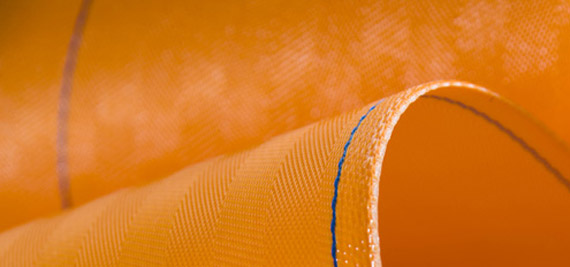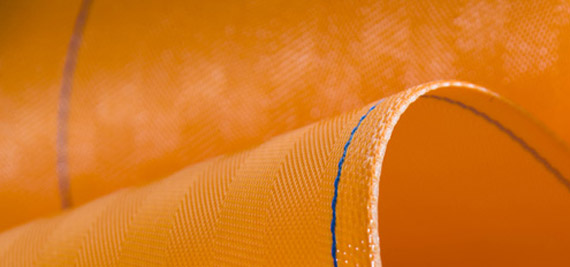 Valmet develops and manufactures filter fabrics for the chemical and mining sectors, for the pulp, fiber, board and paper industries, as well as for energy production, waste processing plants, and the food manufacturing industry.
We also specialize in ironer felts for commercial and institutional laundries.
As environmental legislation and requirements for filtering waste and sewage become higher, filter fabrics must be increasingly durable and reliable, with the ability to filter different types of sludge and various particle sizes. High-quality filter fabrics supply a clear filtrate and offer excellent cake release and a dry cake.
We are proud to manufacture the world's best filter fabrics for demanding process conditions. With over 50 years' experience in mining and chemical filtration, Valmet offers the most extensive range of high-quality filter fabrics on the market as well as technical support for optimal performance. Our filtration technology covers both wet and dry filtration products as well as ironer felts.
Valmet's filter fabrics are available through a vast global service network on all continents.For more information, contact filtration.fabrics@valmet.com.
World-leading filtration knowledge and R&D
Through its years of intensive research and partnership with our customers, other filter suppliers, research institutes and universities, Valmet possesses extensive filtration process expertise and experience that cannot be imitated.
Our modern production facilities, latest manufacturing technology, patents and in-house R&D laboratories allow us to provide outstanding filtration results and innovative technical solutions. These include the world's first RFID-based filter cloth recording system for preventive maintenance.
Valmet's laboratory services also analyze raw materials and finished goods, including research into the fabrics used, chemical analyses, and wear studies of fabrics, filters and dewatering elements. To optimize your process performance, we also offer a wide range of on-site laboratory tests that can be performed at your facilities.
Discover the art of filtration
Customer success stories and technical articles