Heating plants for hot water and process steam production
With Valmet's pro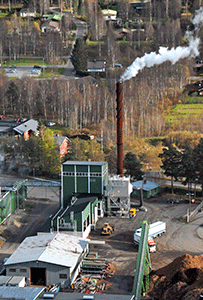 ven and reliable technology, you can produce heat or steam in a sustainable way. We offer heating plant solutions in the thermal capacity range from 10 to 150 MWth – all designed to meet customer needs and match the type of fuel available. The solutions are based either on BFB (bubbling fluidized bed) combustion or oil and gas (water-tube) technologies.
The heating plants are engineered and built to meet even the most stringent environmental requirements. Thanks to their architecture and low noise level, they can be located in the immediate vicinity of residential areas. Their high level of automation allows unmanned operation with only periodic checkups needed.
Flexible delivery scope
The plant can be built on site as a turnkey delivery in which Valmet takes customer specifications regarding layout into consideration. Alternatively, we can deliver the process equipment to your facility.
Valmet heating plant solutions:
Hot water boilers for the production of district heat
Hot water boilers for industrial needs
Steam boiler plants for industrial process steam production, for example, in the food industry
Boilers and plants to be used during peak loads and as backup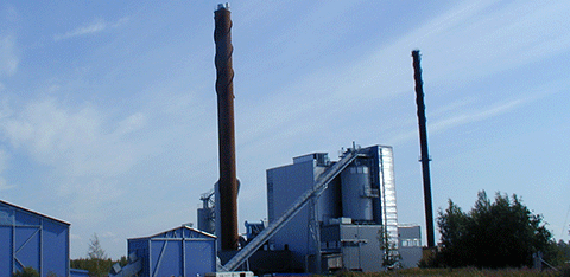 District heating and process plants, peak load and reserve plants
Valmet offers turnkey pellet plants, ranging typically from 25 to 100 MWth for district heating and process industry needs.
When you are looking for a high-efficiency boiler for your steam or hot water generation, check out Valmet's offering.