Valmet BFB Boiler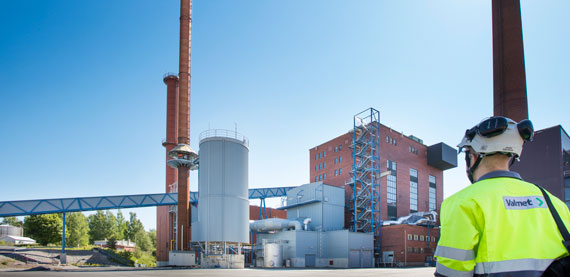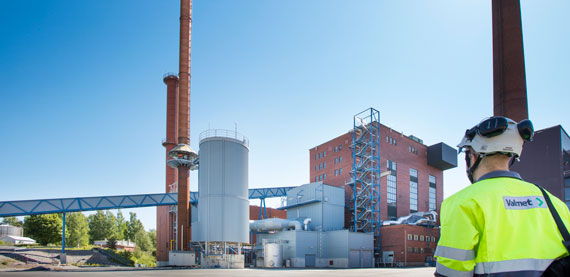 Valmet's boiler solution utilizing bubbling fluidized bed (BFB) combustion technology is called Valmet BFB Boiler (formerly HYBEX). Wide fuel flexibility, high combustion efficiency, high reliability, excellent controllability and low emissions have turned it into a real winner, with over 200 new deliveries and boiler conversions around the world.
Valmet BFB Boilers are available in the size range of 20 to 400 MWth. Their proven technology and design ensure excellent combustion results, as well as minimal unplanned shutdowns and maintenance. With Valmet BFB Boiler, you can count on high combustion efficiency of over 99%, resulting in boiler efficiency typically around 90% even with high moisture fuels.
For renewable biomass fuels
One of the advantages of the boiler is the possibility to use fuels with high moisture content and low heat value. Typical such fuels include wet biomasses and different types of process sludges.
Dry biomass is suitable fuel as well and references are ranging between 15 to 65% moisture content.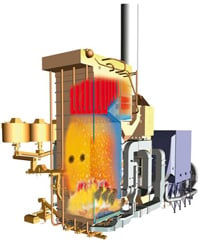 For various recycled fuels
Many boilers have a wide variety of fuels and the mixture may contain biomass and recycled fuels.
Typical recycled fuels are recycled wood, recovered industrial waste and even processed municipal waste (RDF).
Efficient control of flue gases
The BFB combustion principle is based on the fluidization of a sand bed. The hot bubbling sand and solid fuel are mixed together in the lower part of the furnace. The high heat capacity of the sand bed ensures fast fuel combustion and absorbs fluctuations in fuel quality.
The fundamental core of the Valmet BFB Boiler is the patented Hydro Beam grate. It enables efficient and reliable removal of impurities and coarse material from the bottom of the furnace. Over 30% of the rigid water-cooled grate construction area is open for easy removal of ash from the bottom.
Flue gas emissions are controlled with carefully designed Valmet in-house solutions, including the combustion air system, SNCR or SCR systems, electrostatic precipitators, fabric filters with additive injection and flue gas condensing scrubbers.