Biomass gasification eliminates fossil fuels in the pulp mill
Valmet will deliver two biomass gasifiers to OKI Pulp & Paper Mills' pulp mill project in South Sumatra, Indonesia. The gasifiers utilize circulating fluidized bed (CFB) technology and their capacity is 110 MW each.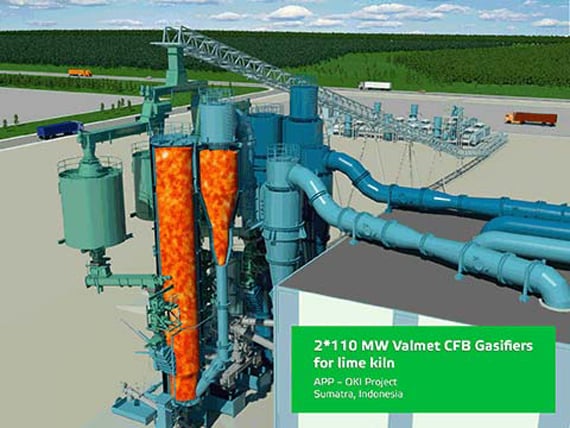 The new pulp mill is expected to produce approximately 2 million ADT (air dry tonne) of pulp annually. The commercial production is expected to begin in 2016.
Case at a glance:
Gasifiers eliminate the need to use expensive oil and gas in lime kilns which are the biggest users of fossil fuels in a modern pulp mill
Economical use of residues in pulp mill (bark and wood residues)
Cost savings in large scale