Valmet Doctoring Products
Let us be your co-driver for long trouble free doctoring
Poor doctoring affects machine runnability, increases the chances of unplanned shutdowns and incurs costly downtime periods. Valmet Doctoring solutions for paper, board, tissue and pulp machines improve production and end product quality through specialized processes promoting roll cleanliness. By removing excess water and impurities, higher quality and production levels are achieved leading to optimized energy consumption.
Valmet solutions that combine parts and expert support will drive your production performances further. When you choose Valmet performance parts you are not just buying wear parts. You are also gaining greater availability, higher end-product quality and enhanced productivity.
Contact our experts and take full advantage of our innovations, patents and best practices.

Significant customer benefits from selected Valmet doctoring solutions cases
500 tons more board production
20% lower annual blade cost
200k € savings in dryer fabrics
0.5% increase in dry content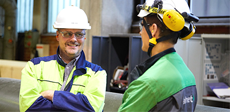 Corex's (earlier Corenso) board mill in Pori, Finland is developing its production and equipment continuously. In 2019, one of the development projects was improving doctoring on the dryer section to meet the quality requirements of production.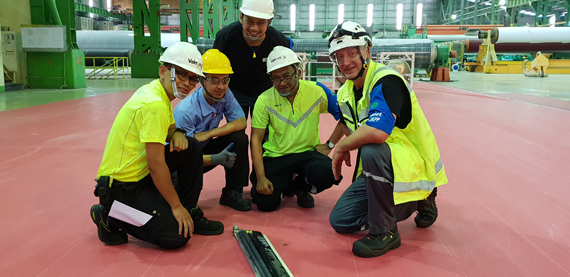 After a previous PM6 rebuild project in 2012, IKPP Perawang Mill was looking for opportunities for further improvements in the machine runnability and performance. Cooperation with Valmet started and the desired improvements were found through a comprehensive review of the doctoring process.

A complete portfolio of doctor blades, holders and accessories
The combination of parts and expertise can make a difference at every stage of your production process.
We have increased production output and decreased total costs together by applying optimal performance parts to each position.

Process parts to serve you