Spare parts for stock preparation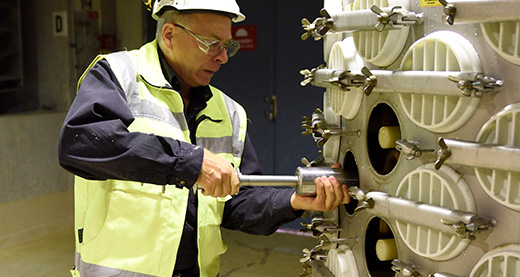 Valmet offers spare parts and spare parts packages (including cleaner cones and disc filter segments) for effective inventory and material management in stock preparation. High availability of spare parts is essential in proactive shutdown planning and optimizing inventory, with the benefit of lowering the risk for part failures and reducing net working capital.
With the widest scope of reliable OEM-parts for Valmet machinery and approved replacement parts, we aim at easy purchasing and prompt deliveries. Valmet provides reliable purchasing of spare and wear parts with order tracking possibility and direct support with our experts in troubleshooting situations.
FILTRATION SYSTEMS - REPLACEMENT & SPARE PARTS