Sizer consumables and related accessories for board and paper machines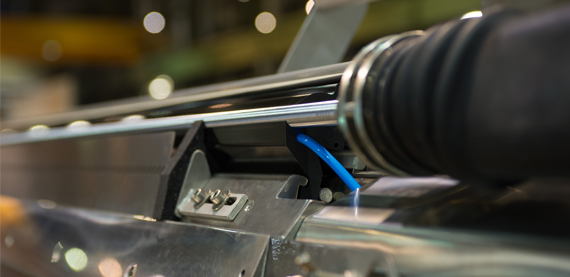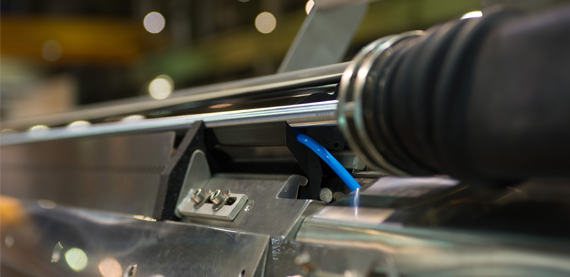 Valmet's sizer consumables include also sealing blades, rod shafts and other related accessories. By using the original accessories, you ensure operational excellence for film sizing and coating of both paper and board.
Sealing blades

Excellent wear and corrosion resistance
Optimized blade and perforation geometries for all processes

Rod shafts

Quick and reliable fastening of rod, no tools needed
Retrofits for old designs available
Deliveries right from the stock
Reduced amount of spare parts compared to conventional designs

Accessories

End seals
Edge wipers
Loading hoses
Edge shower protecting plates
Sampling tools
Installation aids
Sealing blades - excellent wear and corrosion resistance secure long lifetime
Our blades have different geometries for each process: for surface sizing, for surface sizing and coating, and for high solids pigment coating. The design may also be optimized for your machine's needs, to eliminate uncontrolled sealing blade bending, coat weight increases and unexplained splashing and misting.
In our newest product, Valmet Sealing Blade Bent (International patent pending), we have combined the excellent qualities of our traditional sealing blades with a pre-bent design. The design decreases the angle between the blade tip and the roll surface. It also increases the contact area in which sealing blade is touching the roll surface lowering the surface pressure between the tip area of the sealing blade and surface of the roll.
We offer fast and flexible deliveries – our sealing blades are packaged in cardboard boxes to prevent damages during transportation and for easy storage.
Rod shafts are available for old and new machines
Valmet's rod shafts are designed to be fastened without tools ensuring quick replacement and reliable fastening. We have rod shafts always in stock in our local warehouses ensuring fast and reliable deliveries.
Accessories for all needs
Our selection of other sizer accessories includes end seals, edge wipers, loading hoses, edge shower protecting plates, sampling tools and installation aids.
Customer case: Valmet Sealing Blade Bent minimizes unplanned shutdowns
A WFU machine running in Europe was using conventional sealing blades. Their lifetime was a maximum of 12 days, which meant frequent shutdowns for worn blade changes.

The blades were replaced by Valmet's new pre-bent sealing blades. Their lifetime is minimum 21 days, which is the shut-down interval of the machine. Therefore, changing of the blade can be carried out during pre-planned shut-downs and no unplanned shutdowns are experienced due to worn blades.
Results from the customer case
Lifetime of the pre-bent sealing blade is minimum 21 days, which is the shutdown interval of the machine.
Changing the blade can be carried out during the pre-planned shutdowns.