Studies and audits
Studies and audits improve productivity and optimize operating costs
Performed by experts and backed by strong engineering expertise, Valmet offers a full range of in-depth studies and audits for paper and board makers. After conducting process studies and audits for more than 40 years, we have extensive experience from hundreds of mills around the world and a vast database of benchmarked information.
With our global expertise and high-technology equipment, Valmet's specialists can thoroughly analyze the current condition of customers' machinery. Our main goal is to improve runnability, efficiency and production quality and reduce operating costs.

Valmet studies and audits:
provide in-depth knowledge to support investment decision-making
offer experts' analysis on current situation along with detailed recommendations
reveal bottlenecks and restrictions in the production line
uncover possibilities for improving quality and productivity

Studies provide deep insight for decision-making
When you are planning to reach new levels of productivity or to switch to more demanding grades, in-depth studies reveal the modifications or investments required to reach these goals. Studies consis of a number of tests, theoretical analyses and reviews that can be performed on your entire production line. Analytical findings reveal bottlenecks and support your mill's decision making in future upgrades, rebuilds and larger investments. Careful studies lead the way to improving overall production line capacity and provide information for further actions.
Audits for performance improvements and troubleshooting
Detailed audits help to reveal the current status of machinery and processes and to determine the maintenance actions required for continuous performance improvements. Audits tackle issues with energy consumption, efficiency and runnability, as well as identifying bottlenecks, stability and quality problems, functioning as beneficial troubleshooting tools. Valmet's audits include a comprehensive list of recommendations for reaching potential operating cost reductions and environmental targets.
Articles and references

Solving problems with a service attitude
Ji'an Group's coated white-top liner machine PM 3 opted for a Valmet Breast Roll Shaker to improve the formation. "Valmet's service attitude was superb, and the end result is excellent", says Young Lu, Vice President of Production of Ji'an Group.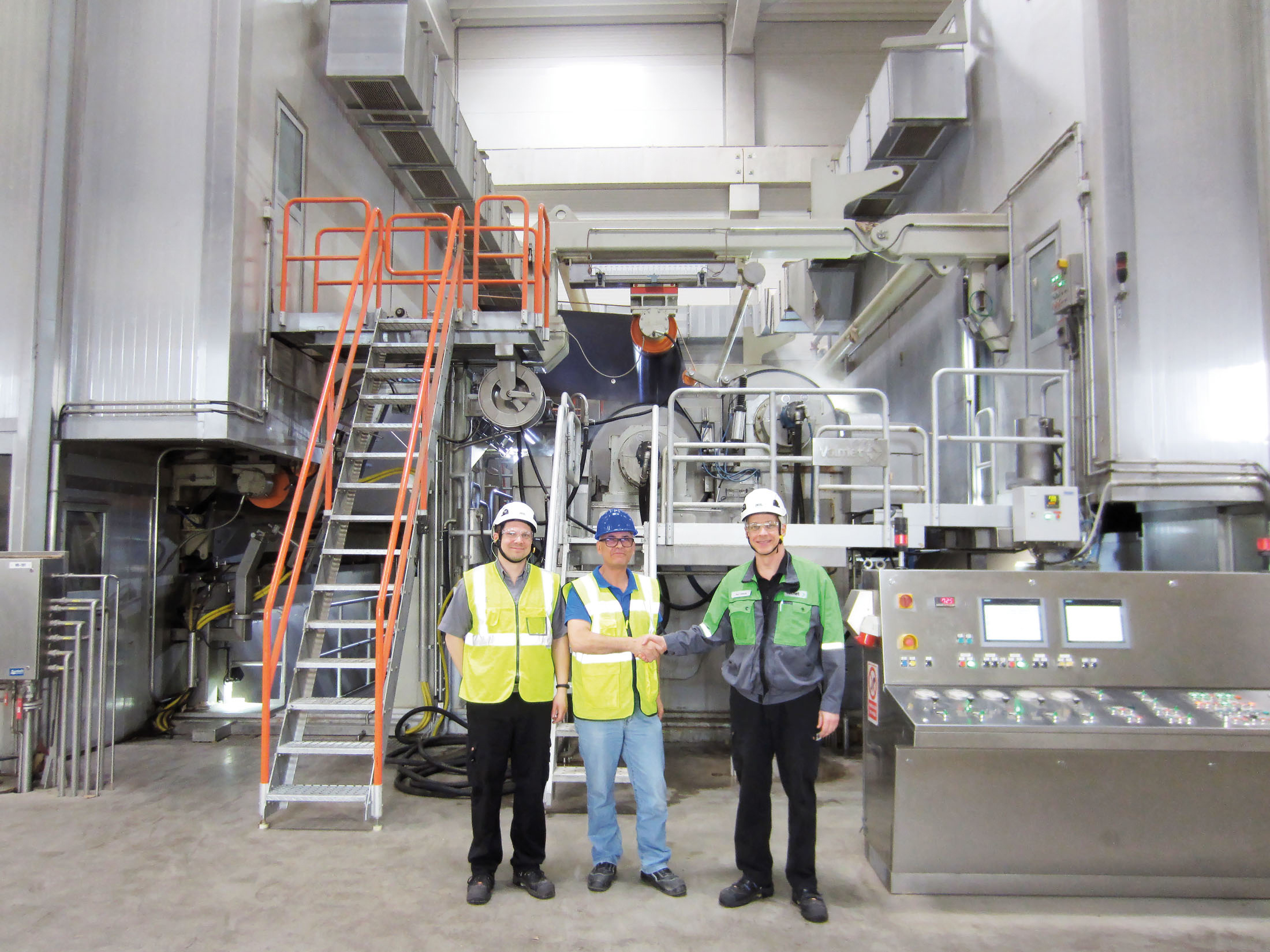 Optimized production at full speed
EcoPaper's liner and container board machine 1 in Zarnesti, Romania, got all the benefits of the new Valmet Sizer Applicator Beams: availability, runnability, energy savings, and ability for full production.