Automation security services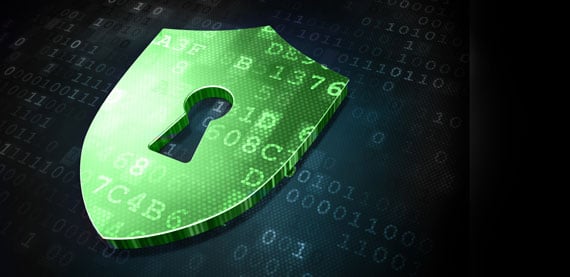 Valmet Automation security services help you to identify vulnerabilities in your process automation.
Challenge: Minimize security risks, protect system network
It can be challenging to keep up with quickly evolving cyber and malware threats and what these mean in practice in relation to your automation system. Lacking knowledge and up-to-date security measures can leave critical systems vulnerable which can result in a safety incident or loss of production if targeted.
Production environments can be vulnerable from threats inside and outside of the automation system. Security risks coming from within the network, which are the most common threats, often come out of human negligence or accidents, including inadvertently connecting an infected device to the network. However, deliberate security breaches are also possible from within the network, such as malicious activity or system exploitation. External threats vary from nuisance virus infections to, at its extreme, cyber terrorism aiming to compromise control systems.
If information flow between elements is blocked accidentally through an
incorrect security configuration, the result could be loss of production. Finally, if the system is compromised, the system needs to be restarted quickly as possible and in the configuration as close as possible to when the system was
compromised. Key to this is having software and configuration data available to quickly restore the system and restart production.
Solution: Reduce security risks with Valmet Automation security services
When it comes to addressing the problem of security threats, specialist
knowledge is required about the information flows in the automation system, so that the security solution does not cause as many problems as the threat itself.
We regularly assess the security of your solution via security audits to help
you identify and eliminate security vulnerabilities and possible points of
exploitation. To address these vulnerabilities, we typically use firewalls and
virus protection software custom configured to your automation system.
Up-to-date information is a key element in safeguarding against cyber threats
and malicious attacks. Valmet's Security business solution provides you with the assurance that you have the latest security solutions in place to counteract
emerging threats and to avoid disruption to production. This includes up-to-date antiviral software, renewed virus definitions and critical patches.
If the automation system is compromised, back-up services can facilitate a
speedy recovery, minimizing data loss and costly disruption.
Benefits
Improves security working practices
Experts identify security vulnerabilities and risks
Minimizes risk to production or safety incidents from malicious activity
Up-to-date cyber security information and software
Fast restoration of production if system is compromised
With Valmet expertise, you can have the peace of mind that your automation
system network will be as secure as possible. We will work with you to improve security working practices to minimize the chance of a security breach within your network.
Additionally, we will help you implement solutions and software as needed which will keep your network safe from malicious activity from outside of the network. However, if the worst case should occur and your system does become compromised, we offer expert data storage and restoration services to bring you back to full production quickly.