High consistency forward cleaning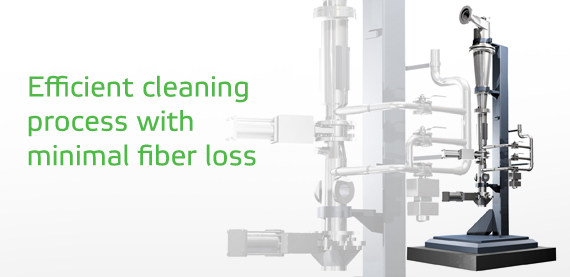 Valmet High consistency cleaners complement stock cleaning and protect the subsequent process equipment like screens, deflakers and refiners. When bales contain impurities, or there is a risk that they carry wires into the pulper, the high consistency cleaners separate coarse particles and increase the lifetime of screen baskets, deflaker and refiner plates.
Single- and two-stage systems
Valmet offers the optimal high consistency cleaning system to meet the requirements of various pulps with applications for single- and two-stage systems. The OptiTrap Cleaner, reject separator and sand separator can be flexibly combined to meet the desired cleaning result, after pulping, before deflaking or coarse screening, and between coarse screening stages.
Efficient cleaning results in the elimination of disturbances and key process equipment breakdowns, as well as savings due to the improved efficiency of subsequent process stages.
Key benefits
Good separation and removal of coarse particles
Elimination of disturbances or breakdown of key process equipment
Improved operation of subsequent process stages