OptiDry Vertical impingement drying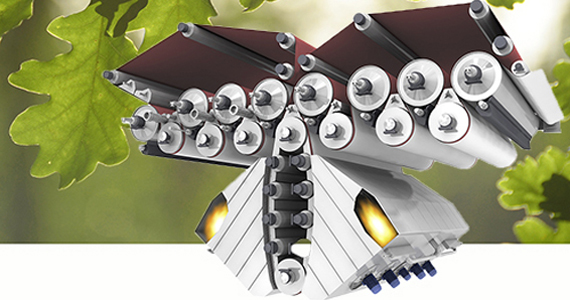 Revolutionary technology for drying capacity increase in rebuilds
OptiDry Vertical is an impingement dryer, which increases drying capacity without adding machine length. It is installed under the existing dryer section. OptiDry Vertical suits all paper and board grades and can be use with any dryer section layout.
This impingement drying concept provides excellent drying efficiency and runnability especially for rebuilds. In OptiDry Vertical dryer hot air is blown directly onto the sheet. The blowing air is heated by gas burners.
The average machine production capacity increase is 15 %, which leads to a payback time estimate of 12 to 18 months. Its benefits include short installation time due to minimal modifications required to existing machine structures.
Uniform drying leads to even moisture and tension profiles. There is less sticking of fibers after the dryers as the sheet dry content is increased at the beginning of the dryer section. The release of the web from fewer cylinder surface locations increases the strain potential of the sheet.
The long impingement drying stage means enhanced drying capacity, higher speed and increased production with no need for modifications to the existing building. Installation is fast since all equipment is located in the basement or outside the machine. Due to well designed shape the dryer keeps clean from paper clumps.

More drying capacity
higher drying rate compared to cylinder drying
fast control of drying capacity
makes possible to use higher steam pressures at the beginning of the dryer section
Cost efficient rebuild solution
short shut-down time
no extensive changes to dryer section
no need to extend the machine
no changes to steam production
Excellent machine efficiency
supported web run
easy tail threading
better runnability after the dryer
minimal broke accumulation

OptiDry Vertical has proved it's efficiency in several references. One of those is in South-Korea Wolsan Haman PM 1 part of Dong Il Paper.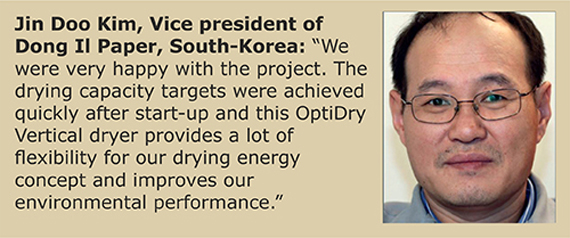 Valmet´s famous air dryers PowerDry and TurnDry are now available under the renewed OptiDry air drying family.