Quality management for paper converting


Valmet IQ quality management solution for corrugated board and self-adhesive laminate production is based on strong know-how and experience Valmet has gained from thousands of quality control system deliveries for pulp, paper, board and tissue production over the half a century.
We are offering our expertise in automation, measurement, and closed-loop quality controls to decrease quality defects and increase productivity and profitability in converting operations.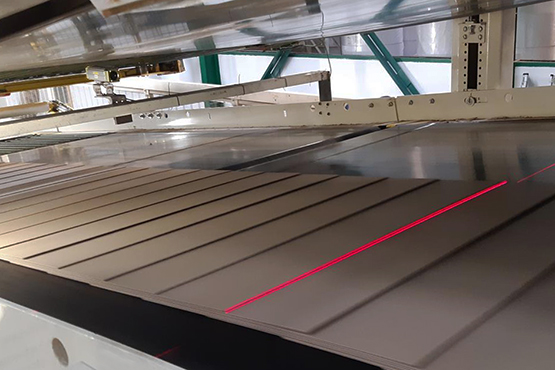 Corrugating
Automized moisture and warp controls are becoming more and more important as boxes are being made out of a lighter-weighted board, production speeds are higher and production batches are smaller bringing more grade changes to corrugator. The goal for any corrugated board manufacturer is to produce flat sheets with ideal bonding at full speed.
Valmet IQ for Corrugator will eliminate moisture and temperature variations by online measurements and close-loop controls in all kind of process situation.
Total Quality Management System for Self-Adhesive Label
Valmet IQ for Self-Adhesive Laminators is a solution for the high-quality standard label production. Direct online quality measurements and innovative moisture profiling together with automatic quality controls as well as web monitoring and inspection systems are now combined with the Valmet IQ quality control system. All needed from one source!