Fatigue and creep monitoring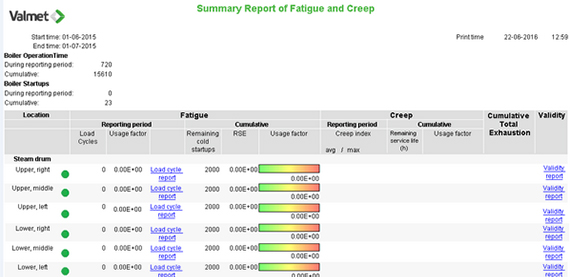 With increasing wind and solar power energy, fewer traditional power plants can operate in a pure base-load mode. Continual or cyclical load changes are common. Real-time monitoring of creep and stresses affecting the steam generator can improve the steam generator's operating practices, reducing thermal stress and fatigue.
Valmet DNA Fatigue and Creep Monitoring is a modular application that can be configured for different types of steam generators. This application handles any number of pressurized components exposed to conditions that may cause either fatigue or creep, or both.
Features
Can be used for different types of steam generators
Handles any number of pressurized components exposed to conditions that may cause creep or fatigue damage
All calculations in real time
Benefits
Contributes to optimized plant operation
Better maintenance scheduling
Extends the lifetime of pressurized components