Valmet DNA - Distributed control systems (DCS) for power plants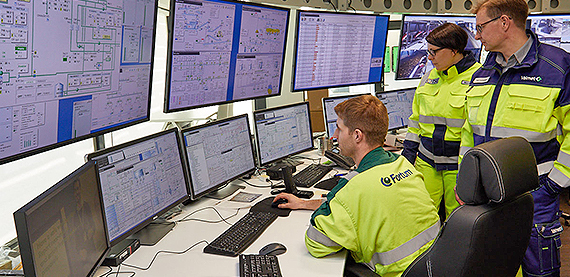 Valmet DNA is a distributed control system (DCS) and information platform for demanding process automation applications. The main target of the Valmet DNA automation solution is to support power plant users in producing energy in an efficient and safe way − with low costs and low impact on the environment.
High levels of automation mean more operational flexibility, reliability and availability. With Valmet DNA , this is achieved through automatic controls, integrated performance and condition monitoring, as well as with advanced and easy-to-use operator interface and analysis tools.
The Valmet DNA system covers the control and monitoring of all main and auxiliary processes of different type of power plants. Among others, these include fuel handling, flue gas cleaning, steam and gas turbine performance optimization and electrical power distribution. Valmet DNA has integrated historian and reporting functions, performance monitoring and optimization applications, as well as boiler protection and burner management tools.
The system's advanced combustion controls provide efficient and safe combustion of solid fuels, ensuring a low-emission process. The control solution is perfect for adapting to changes in fuel quality and mixture – without compromising the efficiency of the boiler and power plant – supplying the needed output at any time.
For more information, please contact:
Esa Jokiniemi
esa.jokiniemi(at)valmet.com