Valmet DNA Steam Network Manager for steam network optimization​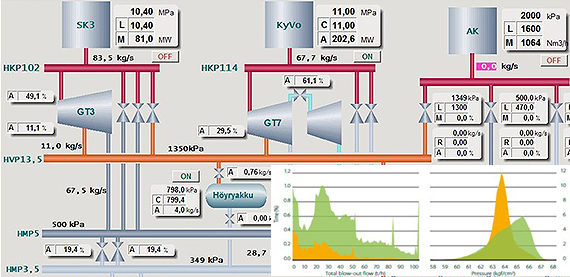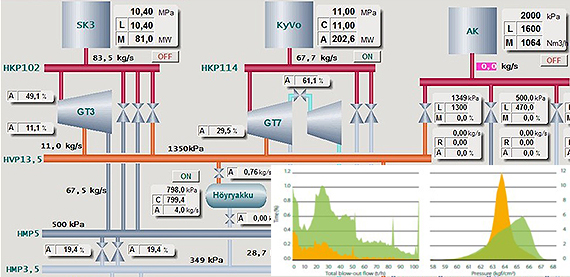 Valmet DNA Steam Network Manager is an Industrial Internet based advanced control application for on-line controlling and optimization of steam network. It secures process steam supply and quality in disturbances and compensates load changes as economically as possible.
By supervising and regulating the whole steam network it ensures that steam consumption and production are in balance every moment in all production situation with most economical way, supports mill operator in process risk control and management and improves mill's energy and environmental efficiency.
DNA Steam Network Manager provides numerous operational and financial benefits for power plant operations and steam consumers including
Improved steam availability and quality
Minimized steam venting losses
Optimized steam and electricity production
Increased back-pressure power generation
Secures process steam supply and quality in disturbances
Reduced risk of unplanned shut-downs
Reduced need of operator actions
Reduced usage of secondary fuels
For more information, please contact:
Pawel Kalbarczyk
pawel.kalbarczyk(at)valmet.com