Valmet Rotating Consistency Transmitter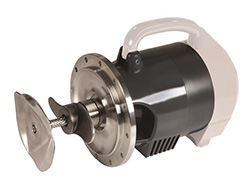 Valmet`s new Direct Torque measurement gives the customers the industry`s most reliable consistency response. It is based on Valmet patented success with its sealing solution. The new Valmet Rotating Consistency Transmitter's (Valmet Rotary) unrivalled modularity gives the customers a perfect package for plug-n-play results.
Setting a new top level in rotary consistency transmitters
Features
Valmet Rotating Consistency Transmitter gives you the opportunity to link into results on several levels.
On-site maintenance:
The new compact design has fewer parts so there is less to maintain. It can be easily maintained onsite by users. Fewer parts allow for quicker maintenance work.
Fast installation:
As Valmet Rotating Consistency Transmitter is smaller and lighter, it is easy and safe to handle and install. Fewer mounting parts are needed. Only a single-phase voltage supply is required, which lowers investment costs.
Process productivity:
With the newest technology, the transmitter is easy to operate without any need to learn a new interface. It enables the shortest possible stabilizing times after start-up with a fast measurement response after process stop. Overreaction and slow signal drift are history. Calibration tuning and recipe change can easily be done during production.
Financial gain:
Valmet Rotating Consistency Transmitter is a modular, cost-effective investment. You can make use of your xisting installations and buy only what you need. You can build your own sensor to better match your needs with the many different modular options available. All critical parts are designed for high reliability and long life.
Benefits
Modularity brings cost-effectiveness
Process productivity through newest technology
Fast installation with fewer parts
Easy on-site maintenance