Focus areas
Advanced and competitive technologies and services
Valmet's focus on research and development work is currently on cost-efficient, modularized and standardized solutions with the right technology scope. These solutions for example improve energy, water and raw material efficiency and lower customers' investment costs. An excellent example is the OptiConcept M, a modular paper and board machine concept for mid markets.
Services are an important part of promoting the reliability, cost-efficiency, capacity and quality of the operations of pulp, paper and power generation companies. Services also include offerings aimed at increasing energy, water and raw material efficiency, reducing emissions and promoting operational safety and reliability.
Raw material, water and energy efficiency
Valmet continuously seeks to develop new technical solutions as well as service and maintenance offerings to improve the performance and competitiveness of its customers' existing production lines throughout their life cycle.
Efficiency is one of the cornerstones in the design of any new production line or power plant.
Biomass conversion technologies
Development activities in the Pulp and Energy business line have focused on cost-efficient and sustainable solutions for large and mid-size pulp mills as well as for growth areas such as dissolving pulp production. In boiler technology, the targets are to reduce environmental impact, improve efficiency, lower costs and extend the fuel portfolio.
In biomass conversion Valmet's research and development focus is on the use of biomass in energy production and as a raw material for end products. The target is to enable new revenue streams for our customers and the creation of environmentally sustainable solutions.
During the last three years, Valmet has introduced several new technologies to the market, including LignoBoostTM for lignin separation, a pyrolysis solution for bio-oil production, and a gasifier for solid biomass and waste. All of these technologies are being demonstrated in full-size industrial or pilot customer plants. In addition, Valmet has been able to apply its existing technology to second-generation ethanol production.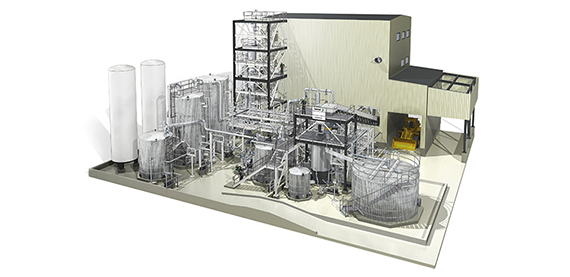 LignoBoost® allows pulp mills to extract lignin and sell it in a wide range of profitable businesses.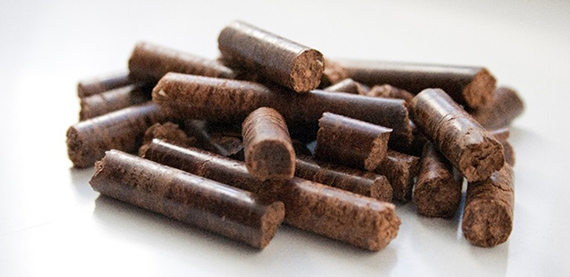 "Steam treated pellets" is the generic name for a range of thermally-treated biofuel pellets intended for substitution of fossil-origin material in heat and power production. Woody biomass or agricultural residues can be processed into steam treated pellets via various methods, including hydrothermal carbonization, torrefaction (mild pyrolysis) and steam treatment.